Electric jacketed kettle with agitator
Electric Heating jacketed kettle Food Grade boiling pan electrical heating electric cooking kettle
Product description
Video
Description
Jacketed kettle are usually composed of pot body and supporting feet. The pot body is a double-layer structure composed of inner and outer spherical pot bodies, and the middle interlayer is heated by steam. There are fixed, tilting, stirring and other styles. The Jacketed kettle has the characteristics of beautiful appearance, easy installation, convenient operation, safety and reliability. Jacketed kettle is widely used in all kinds of food processing, also can be used in large restaurants or canteens soup, cooking, stew, porridge, etc.
This electric jacketed kettle could use electricity as heat source, optional steam or gas .
Electric heating type adopt putting electric heating rods, electric thermocouples and heat-conducting oil in interlayer, heating product indirect through heating heat-conducting oil, in standard the highest temperature up to 150℃(more over should use higher boiling point heat-conducting oil), all of them are controlled by electric control box.
Capacity: 200L Capacity: 300L Capacity: 400L Capacity: 500L Capacity: 600L
This equipment is widely used in candy (soft candy, hard candy), cakes, beverages, glutinous rice, canned food, etc., and can also be used in large restaurants or canteen soups, cooking dishes, stewed meat, etc. It is food processing to improve quality and shorten time. Excellent equipment for improving working conditions.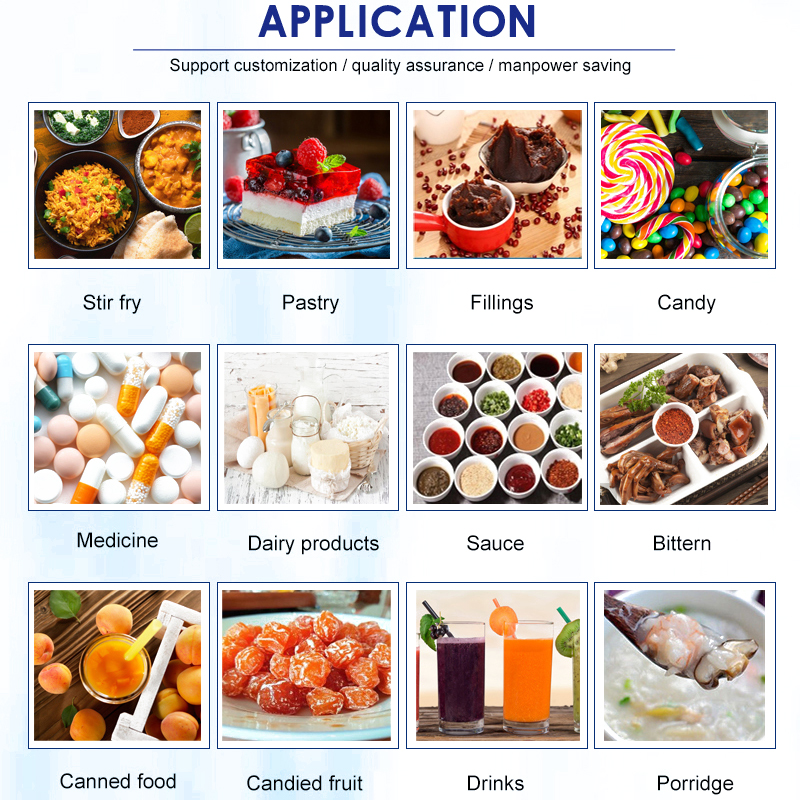 The fixed type (vertical type) is mainly composed of the pot body and the legs; the fixed type (vertical type) is composed of the main body and the legs for stirring, and the agitator is composed; the tilting type is mainly composed of the pot body and the tiltable structure; The stirring is mainly composed of a pan tilting device and a stirring device;
Send Inquiry Our expert salesman will get back to you within 24hours!!!