Lpg Gas Heating Jacketed Kettle With Agitator
tilting Lpg Gas heating jacketed cooking food kettle with agitator double layer
Product description
Video
Description
We provide Universal Jacketed Kettle machine with different capacity 50L-1000L and with different heating sources. All our machine's full body is made of stainless steel 304, world recognized suitable and healthy steel for food materials. Except for electric and hydraulic parts, almost all parts are fabricated in our factory with laser machines to ensure their accuracy and compatibility with each other and thus reduce occurrence of breakdown.
Divided into the structure: tilting jacket cooker, vertical (fixed) jacket cooker
Divided into heating methods: gas/electric induction/ steam/thermal oil heating jacket cooker
(You can choose machines with different heating methods according to your product needs and budget.If there is no machine you want, please contact we to customize the machine for you.)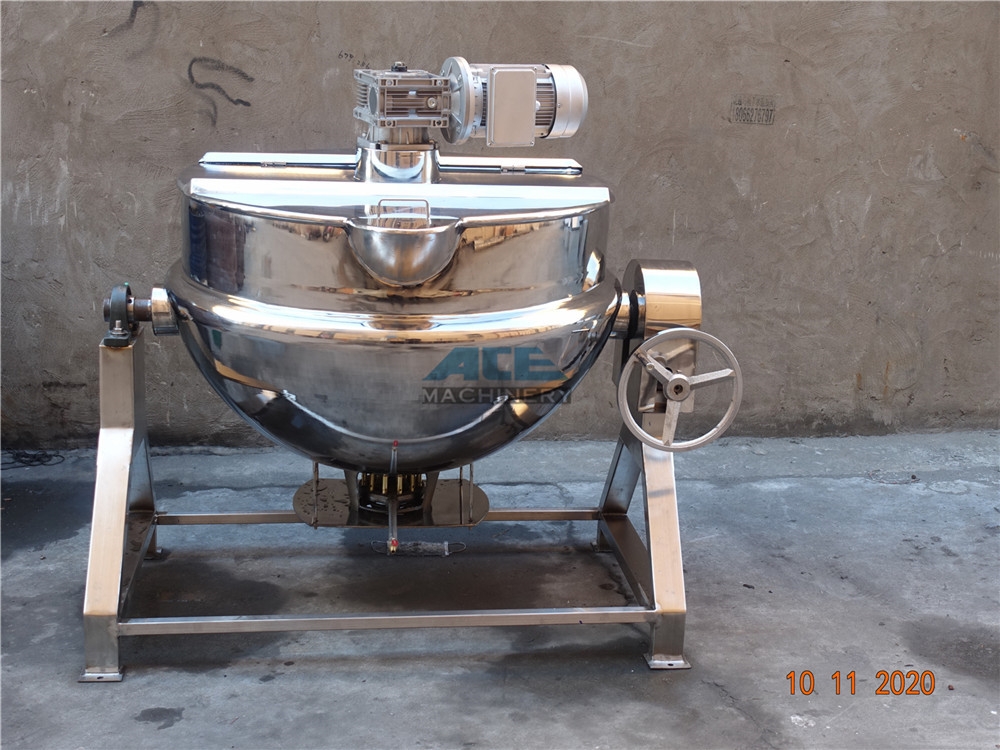 Our machine is universal to cook all kinds of food and snack materials including but not limited to spices & sauces,paste,nuts,meat, vegetables, Chinese medicine, Indian curry, halva, confectioneries, peanut brittle, nougat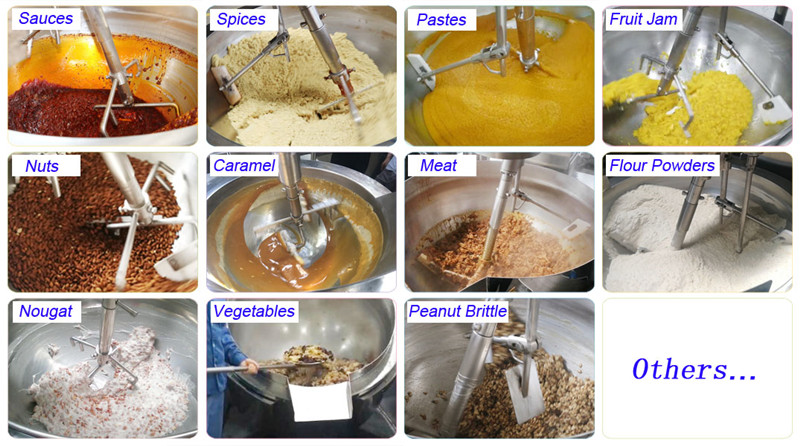 Send Inquiry Our expert salesman will get back to you within 24hours!!!