stainless steel variable capacity wine tanks
Variable Capacity Wine Tanks make the liquid inside the tank variable by adjusting the height of the lid, avoiding possible oxidation caused by half a tank of wine
Product description
Video
Description
Variable Capacity Wine Tanks make the liquid inside the tank variable by adjusting the height of the lid, avoiding possible oxidation caused by half a tank of wine.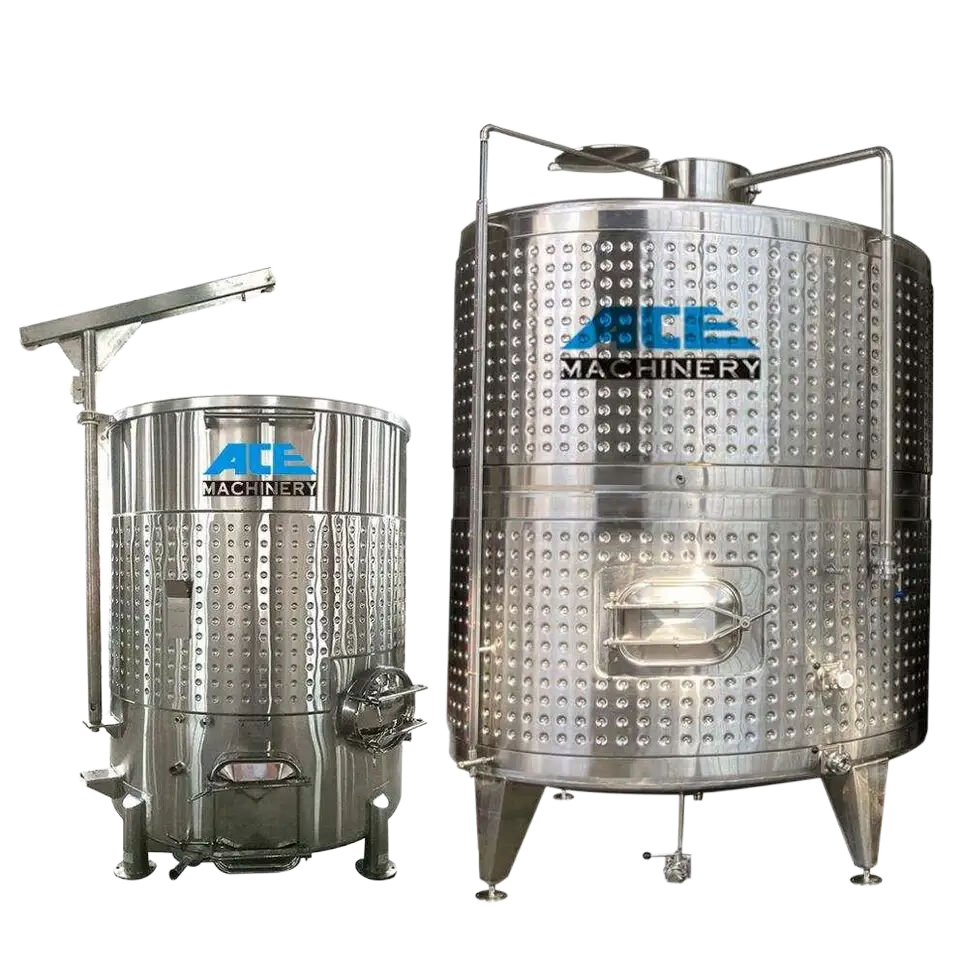 We can customize floating wine tanks from 1000-20,000 liters, the one in the video is 20,000 liters!
Basic component of the variable capacity wine tanks
Floated lid

Cylindrical shell/slope or conical base

Support legs

Cooling jacket

Pump with pressure gauge

Manual anchor winch

Lifting arm

Breathing valve

Bottom rectangular door or side oval door

Sampling valve

Thermometer Inlet/Outlet

Total outlet

Drain outlet
Key features
Equipped with a manual winch for easy lifting and lowering of the cover.

Reinforced top ring gives strength and stability to the tank and prevents deformation of the shell.

Sloping bottom for easy spillage.

The large rectangular manhole makes emptying and cleaning the inside of the tank easy and simple.

The food grade air seal is sourced from Europe and is of the highest quality and durability.


The matching pump with pressure gauge is safe, convenient and user-friendly.


SUS304 & SUS316L are optional.
Send Inquiry Our expert salesman will get back to you within 24hours!!!