Mash Tun/Lauter Tun
500l, 1000l, 2000l Stainless Steel Beer Mash Tun, Lauter Tun, Brew Kettle, mash tun for distillery
Product description
Video
Description
Adopted Stainless steel SUS 304, the tanks' quality meet GB/CE/PED/ASME standard.
Interior polished to 0.2-0.4 μm to ensure no dead corner for bacteria hidding.

Two vessel brewhouse based on Mash/lauter tun + Kettle/whirlpool tun + Hot liquor tank

Suitable for brewing 1~2 batches/day; first batch takes about 8 hours, and two batches of 14 hours are allowed;

All certificated SUS304 stainless steel, easy to clean; Copper cladding for special environments such as bars;

Steam heated, high thermal efficiency, gentle for wort; Electric or direct fire heating available;

Two stage wort cooling, city water for 1st stage and glycol water for 2nd stage;

(1) Capacity: 100L-2000L
(2) Diameter and height accordign to the customer requirements
(3) Material: Stainless steel (304 or 316L)
(4) Tank shell thickness: 2mm or more( according to the design or customer required)
(5) Pressure(Mpa): Atmospheric pressure— Middle pressure(According to the Chinese Design Standard)
(6)Function: brewhouse
(7) Tank surface: The original surface of the stainless steel plate
(8) MIxing: Top side or bottom mixing
(9) General accessories: Manhole, CIP, respirator, sight glass, mixing
(10)Manufacture standard: Chinese Pressure Vessel Design and Making Standard
(11)Adopt structure of internal tank, jacket and external package, with heat preservation materials inside.
(12) Materials are all sanitary stainless steel.
(13)Humanized structure design and easy to operate.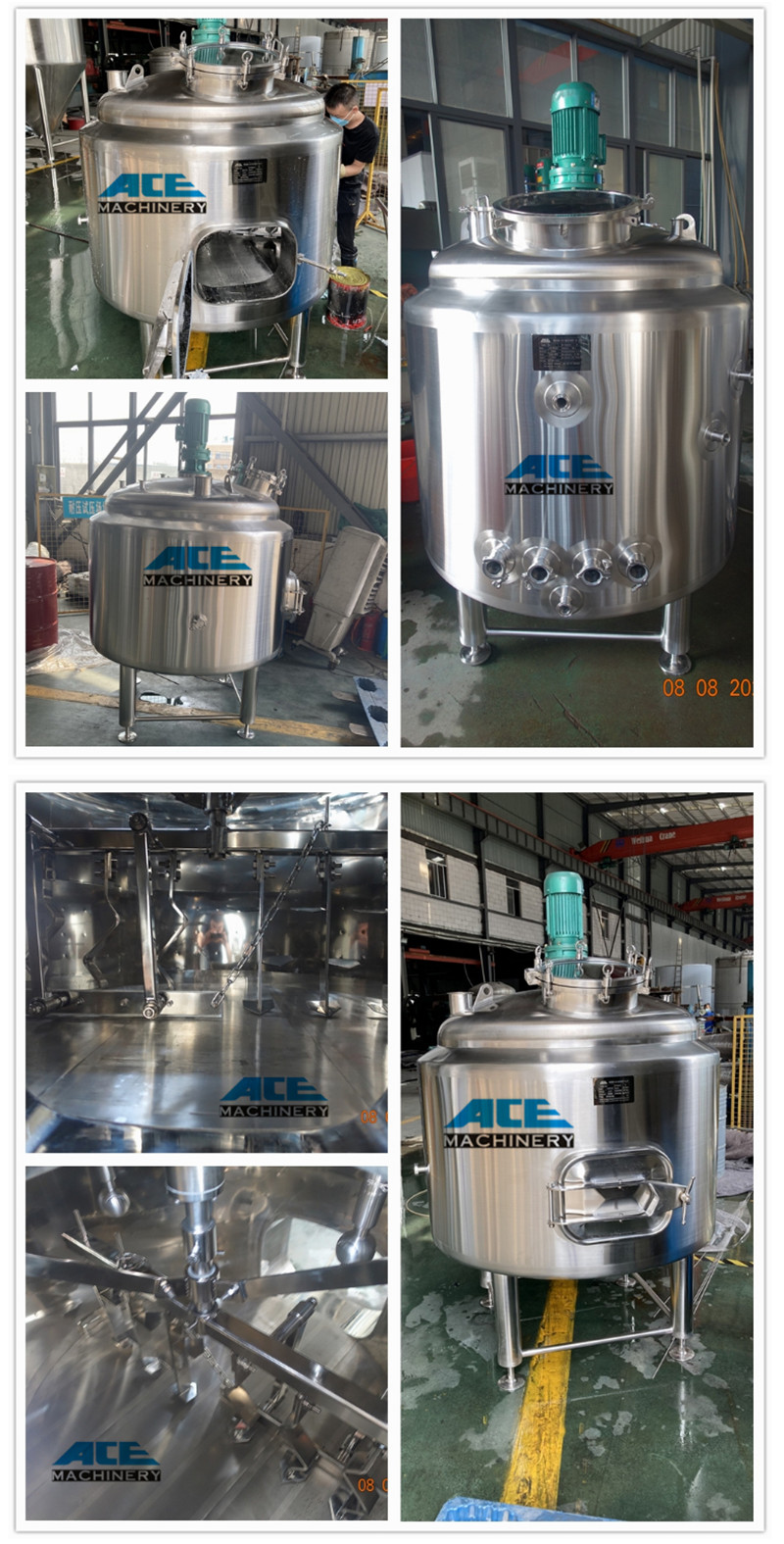 Send Inquiry Our expert salesman will get back to you within 24hours!!!