The Best Stainless Steel Conical Fermenters
A conical fermenter is a must-have for any serious brewer The many benefits of brewing with a stainless steel conical fermenter make it an essential piece of equipment for anyone who wants to take their brewing to the next level
Product description
Description
A conical fermenter is a fermentation vessel designed to allow easy and efficient removal of sediment that can accumulate during the fermentation process. Unlike traditional fermenters, which have a round bottom, a conical fermenter has a sloped bottom that comes to a point. This point is called the cone, and it allows sediment to settle out of the beer during fermentation and makes it easy to remove the deposit when you transfer the beer to a secondary fermenter or bottle it. There are many benefits to using a stainless steel conical fermenter, which is why professional breweries often use them.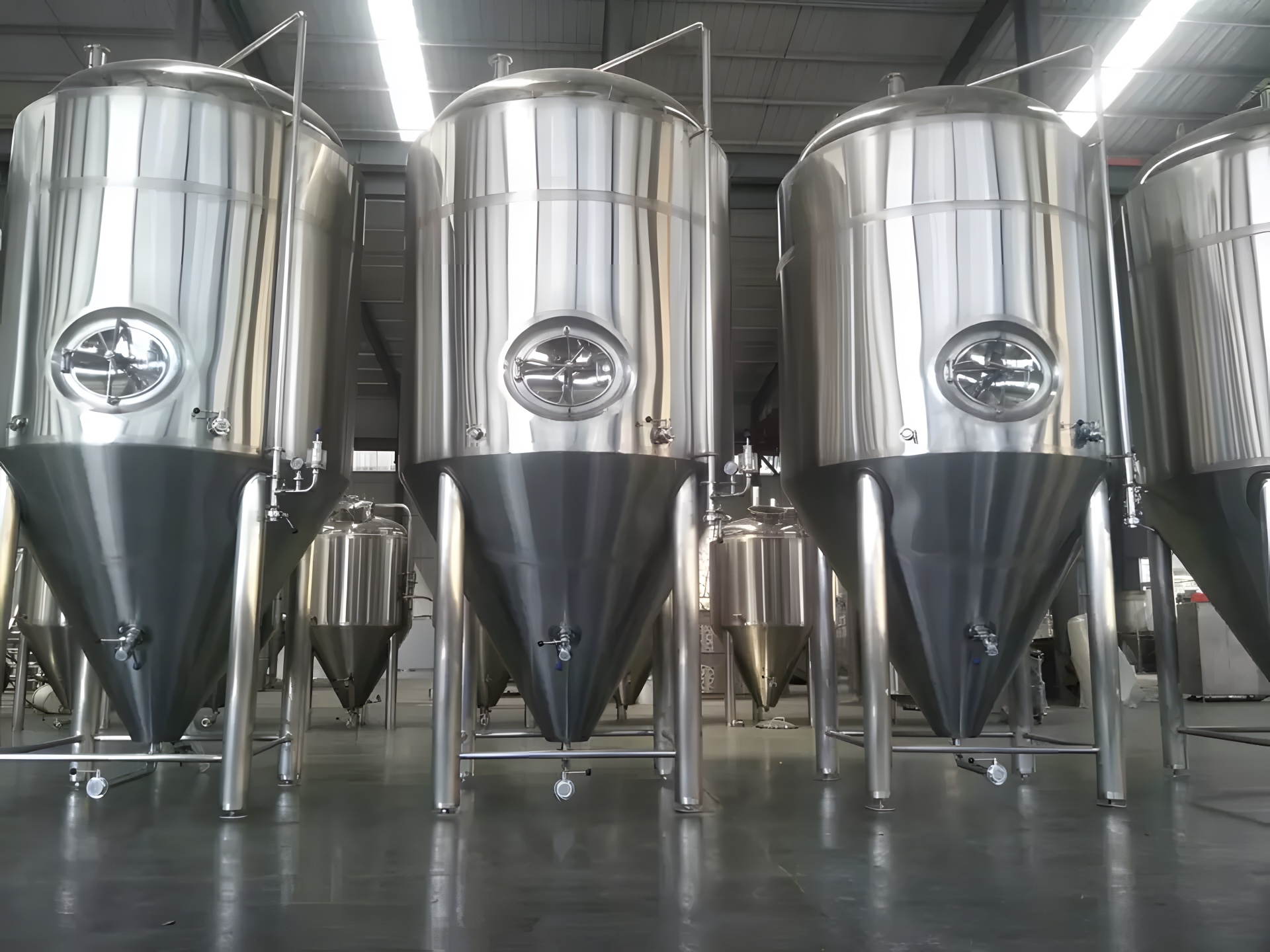 Conical Fermentation tanks are where the magic happens. It's important to have a precisely built vessel to condition your beer as it ferments. Ace Craft offers fermentation tanks with ultra-precise welding and polishing, complete traceability, and material exactness to meet all international safety standards. From small, pub-size fermenters to towering outdoor tanks, we have the manufacturing capability and expertise to custom-build fermentation tanks of all sizes.
Fermenter Features
Adopted Stainless steel SUS 304, the tanks' quality meets GB/CE/PED/ASME standard.
Interior polished to 0.2-0.4 μm to ensure no dead corner for bacteria hiding.
Side mounted maintenance hole with pressured door;
Two-stage glycol jacket for higher cooling efficiency.
60-degree bottom cone, easier for yeast settling and recycling;
Horizontal racking arm for better avoiding trub saving, and safer for beer;
EPDM gasket with a much longer lifetime;
Vacuum relief valve for avoiding both positive and negative pressure;
With dry hopping port on top, available for strong beer brewing;
4 sets heavy duty foot pad with up-down and slop adjustable;
Wheels available for easier moving;
It can be stacked up to save installation space;
Special dimension customizable;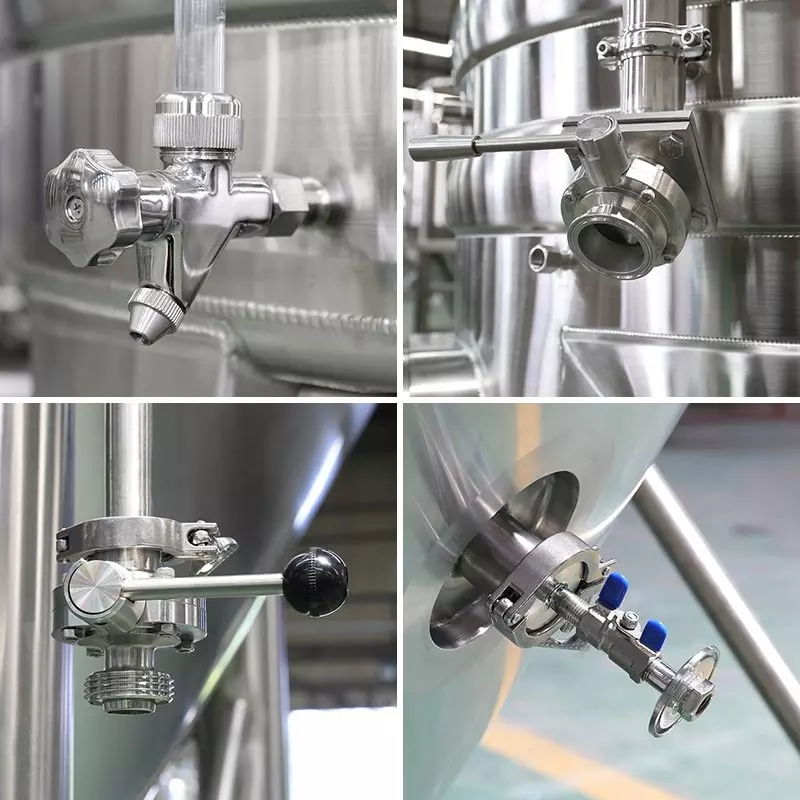 More Details:
1. Polishing:
Polishing is vital for tanks. Tanks should be polished wholly inside and outside.
Therefore it can ensure there is no place for the bacteria to hide in tanks.
Our polishing system consists of auto and semi-auto polishing machines and manual polishing.
Each tank is polished three times, and more polish for the critical place.
2. Welding:
Our argon central system for welding provides 100% pure argon to protect tanks from distorting during welding.
Send Inquiry Our expert salesman will get back to you within 24hours!!!