Wine production line machine
experienced team of engineers and brewers work together to design every Wine Fermentation Tank for commercial wine production line processing
Product description
Video
Description
For many years, wehave been fueling the explosive growth of craft brewing industries by supplying high quality stainless steel tanks and fermenters at exceptional value to home brewers, commercial brewers, kombucha brewers and cold brew coffee brewers. We are excited to now offer a line of stainless steel wine tanks designed specifically for small and growing wineries. We have worked with some of the best wine tank manufacturers in Europe and America to bring you a complete line of wine tanks at an affordable price, with all the features and functionality you need for a successful harvest.
We designs and produces high-quality wine storage and fermentation tanks, with floating lid fermentation tanks for single and double layer tanks.
A single-layer wine storage tank is designed to store matured wine or for use as a temporary buffer tank. With a satin/2B/mirror/flower-patterned external surface and internal mirror surface, and a roughness less than 0.6um, the container can be washed quickly and easily. Floating lid fermentation tanks are suitable for processing smaller quantities of wine. The floating lid removes air in the tank and is equipped with a manual windlass for the natural rise and fall of the cover. The reinforced upper rim gives the tank strength and stability, preventing any deformations of the shell, and a sloped bottom provides easy discharge. The large rectangular maintenance hole makes the emptying and cleaning of the tank interior easy and straightforward, and a European-made sealing ring offers greater stability.
wine production line Flow Chart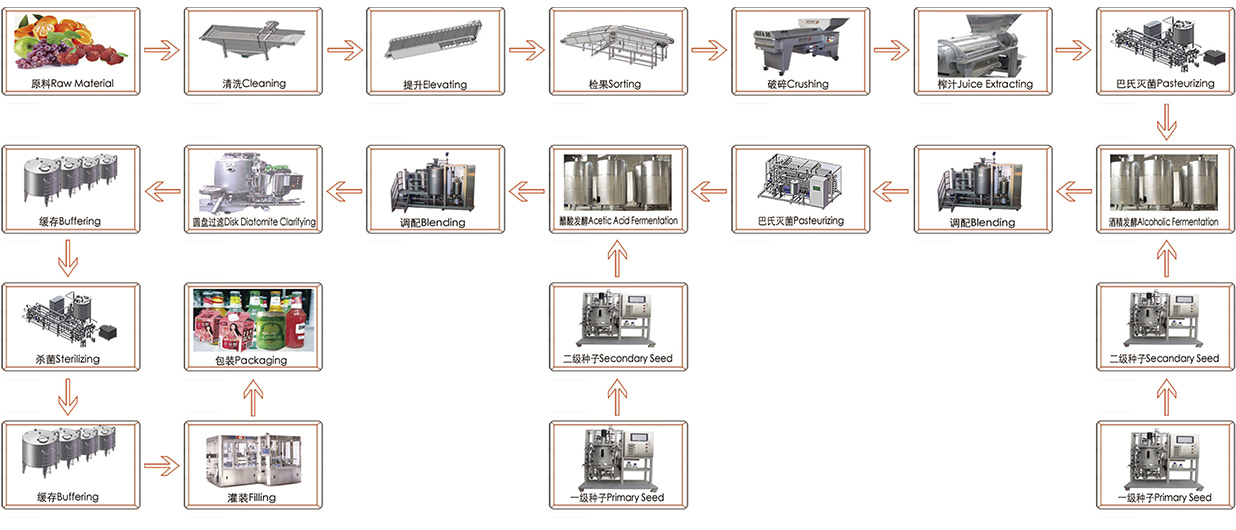 APPLICATION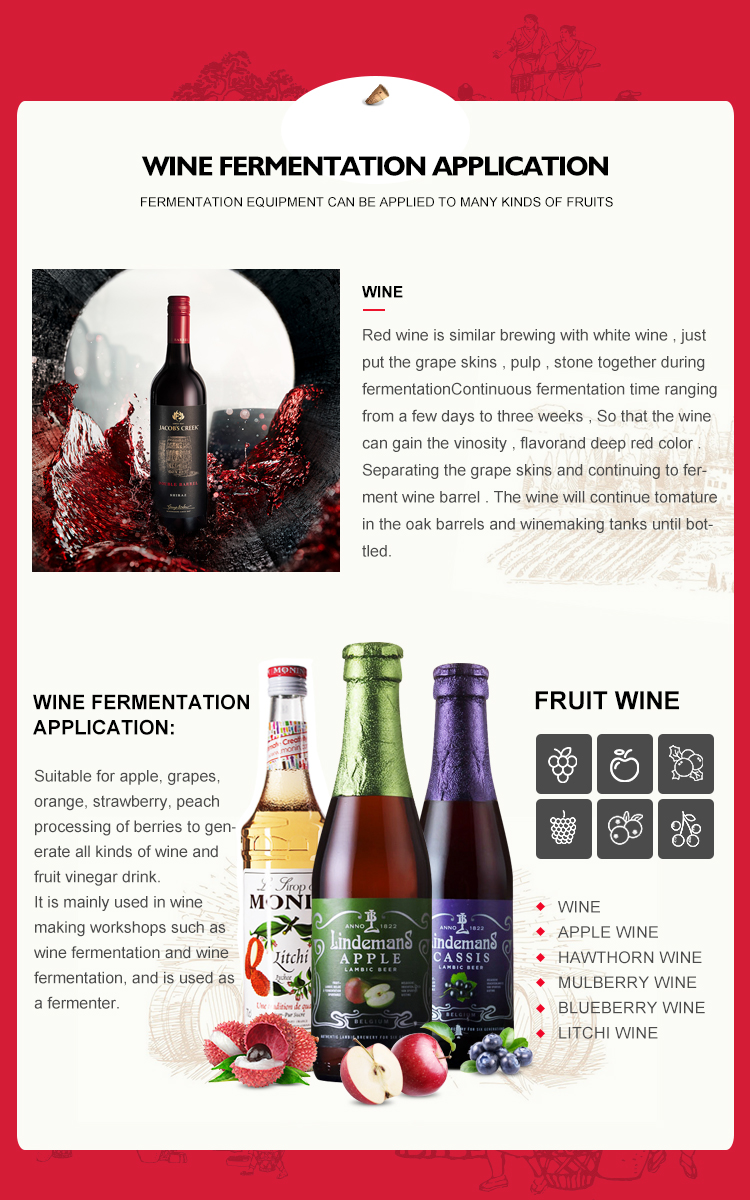 Providing the Right Tools for Success:
Wine is more than just a beverage, it is a way of life. By never compromising on quality, award winning wines are created. We feel the same way about our wine tanks. We have worked in the craft beverage industry for years building a reputation for innovation and high-quality stainless steel tanks. We bring this experience and strong commitment to customer service to the world of wine with a promise to work closely with you to provide the quality wine tanks you will need for many successful harvests. If you are new to the wine industry, get us involved early in the process of designing your winery. We can provide guidance and pricing on the tanks to make sure your winery process is as efficient as it can be, and allow you to make the best wine possible.
Pre-Order your Wine Tanks (or) Choose from our In-Stock Options Below:
We offer various sized flat bottom wine tanks, round bottom wine tanks, and glycol-jacketed variable capacity wine tanks. We can also provide a complete line of pump over wine fermenters and wine storage tanks. Let us know what you need, and we can even custom build a wine tank just for you.
Send Inquiry Our expert salesman will get back to you within 24hours!!!