Mayonnaise Making Machine
Small Commercial Industrial Vacuum Mayonnaise Make Plant Production Homogenizing Emulsifying Mixer Mayonnaise Making Machine
Product description
Video
Description
The system is simple in design and easier to operate, and the whole machine is more space-saving in terms of height design. The advanced mixing equipment guarantees uniform quality of the finished product. It is versatile and can be used with a variety of peripherals such as vacuum, jacket heating/cooling, multi-open lids, sampling designs, etc. It makes the SP system an ideal device for processing fluids. It is flexible in design and can be customized according to the needs of different industries. It can be used in emulsion and pharmaceutical production in the cosmeceutical industry, in the production of mayonnaise and condiments in the food industry,in the production of emulsions, suspensions, pigments and coatings in the chemical industry, etc.
The all-round wall scraping mixing adopts the frequency converter for speed adjustment , so that high quality products ofdifferent processes according to customer requirements.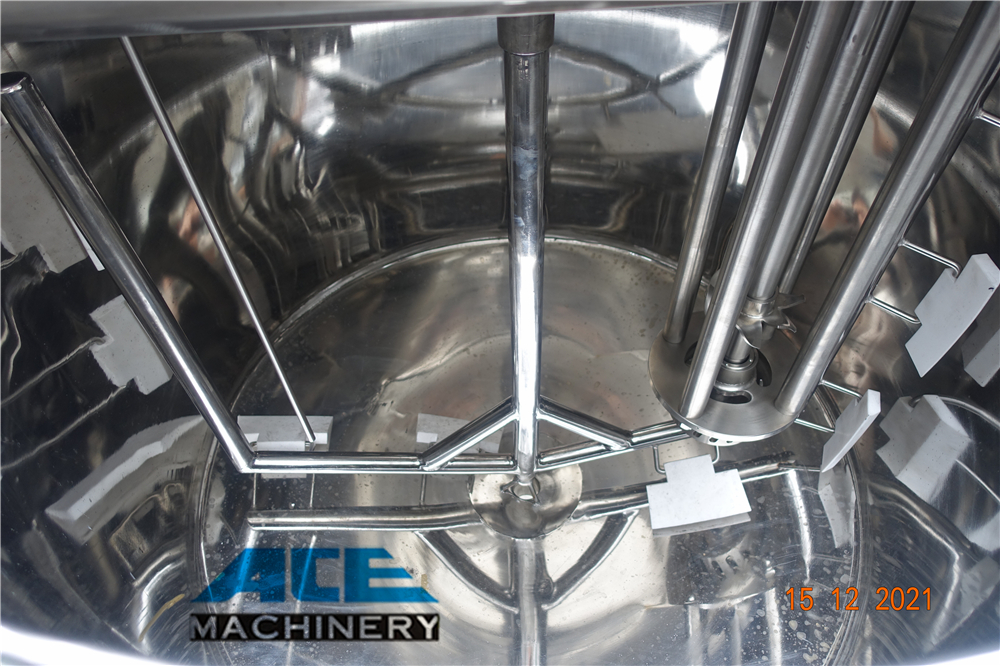 The pot body is welded by imported three-layer stainless steel plate. The tank body and the pipes adopt mittor polishing , which fully conforms to GMP requirements.
According to customer requirement , the tank can heat and cool materials. The heating way including steam heating and electric heating. Easy to discharge , bottom direct discharge or by transfer pump.
Material: SS304 / 316L;
Capacity: 50-5000L (customized is accepted);
Configuration with agitator and/or homogenizer;
Jacket: single layer, double jacket, three-layer
Thickness: 2mm, 3mm, 4mm, 5mm, 6mm, 8mm etc. (design according to pressure);
Head: open cover, seal with manhole/handhole etc.;
Shape: cylinder or cone, conical /flat/elliptical bottom with discharge.
Heat Method: steam, electricity;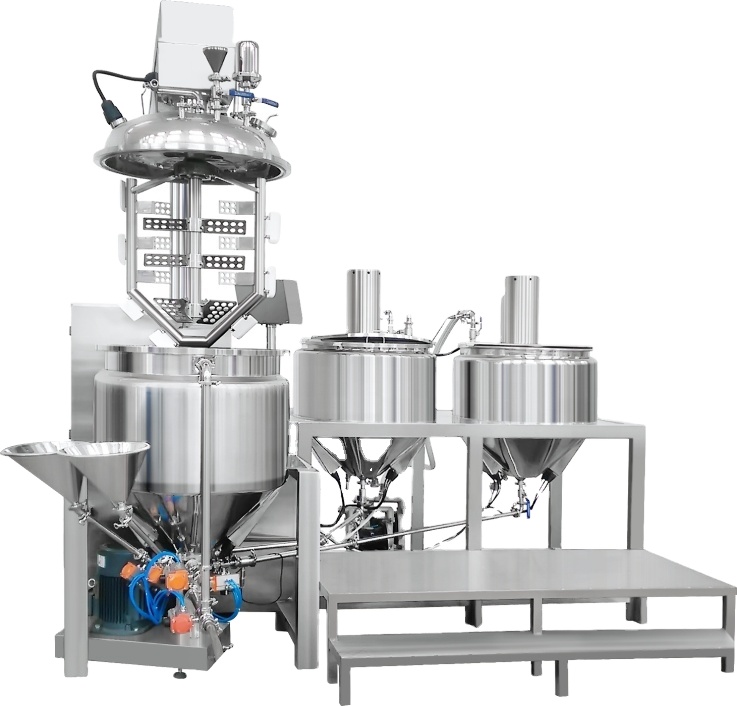 Send Inquiry Our expert salesman will get back to you within 24hours!!!