Colloid Mill
Stainless Steel vertical Colloid Mill For Ketchup Chili Sauce Sesame peanut butter making machine
Product description
Video
Description
Colloid Mill Works With Shearing, Grinding High-Speed Stirring Grinding Process Occurs In The Relative Movement Between The Two Teeth With One Revolving In High Speed And Another Still, Which Makes The Material Between The Teeth Receive Strong Shearing And Abrasion In Addition To High Frequency Vibration And High Speed Swirl. The Above Forces Effectively Evenly Disperse, Emulsify, Smash The Material.
The Range Of Uses
1. Food Industry: Dairy Products,Chocolate,Nuts,Soya Sauce,Jam,Peanut Butter,Cream Drinks And So On.
2. Chemical Industry:Pigment,Lubricating Oil,Spices,Dye,Emulcified Asphalt,Emulcified Rubber,Catalyst,Paint Coating And So On.
3. Pharmaceutical Industry: Cod- Liver Oil,Confidentiality,Athletes Cream,Queen Bee,Pollen And So On.
4. Daily Chemical Industry:Shoeshine,Toothpaste,Cosmetics,Balsam,Soap,Detergent And So On.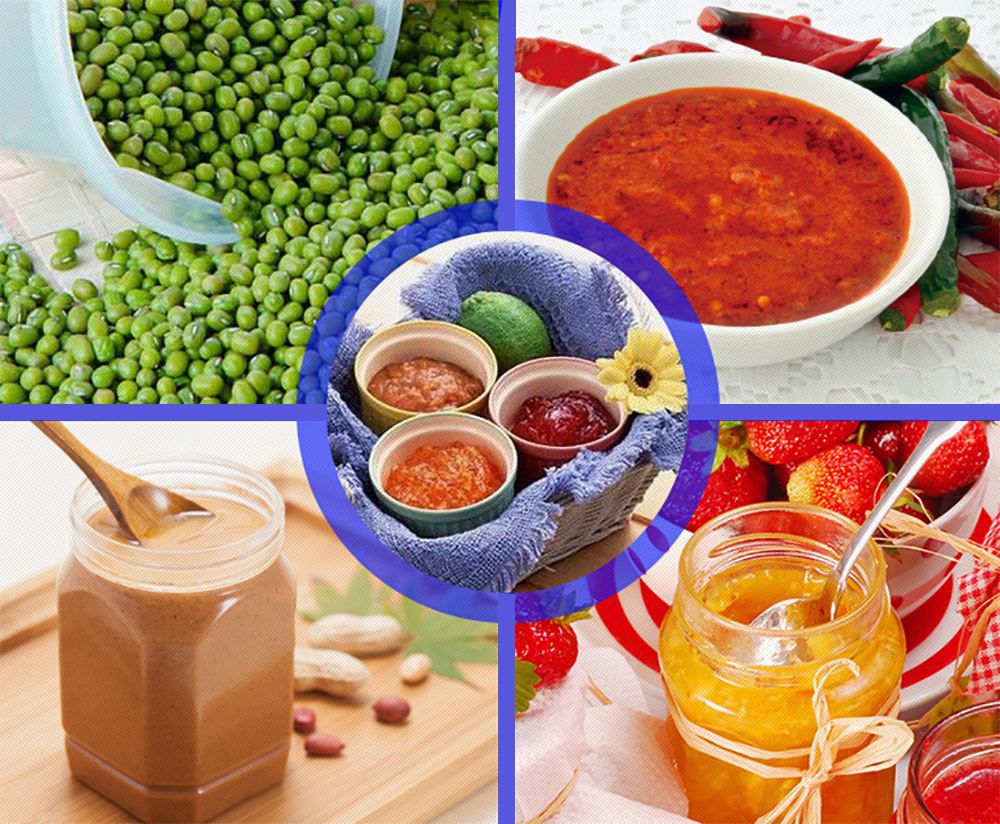 How to choose a suitable colloid mill?
Check model no: The model no. of a colloid mill shows its structure type and diameter (mm) of grinding disc, which determines capacity.
Check capacity: the capacity of a colloid mill varies greatly according to materials of different density and viscosity.
Circulation Tube: suitable for low-viscosity materials that need recycling and reflux for grinding, such as soy milk, mung bean drinks, etc.
Rectangle Inlet: suitable for high and medium viscosity materials that don't need reflux or grinding, such as peanut butter, chili sauce, etc.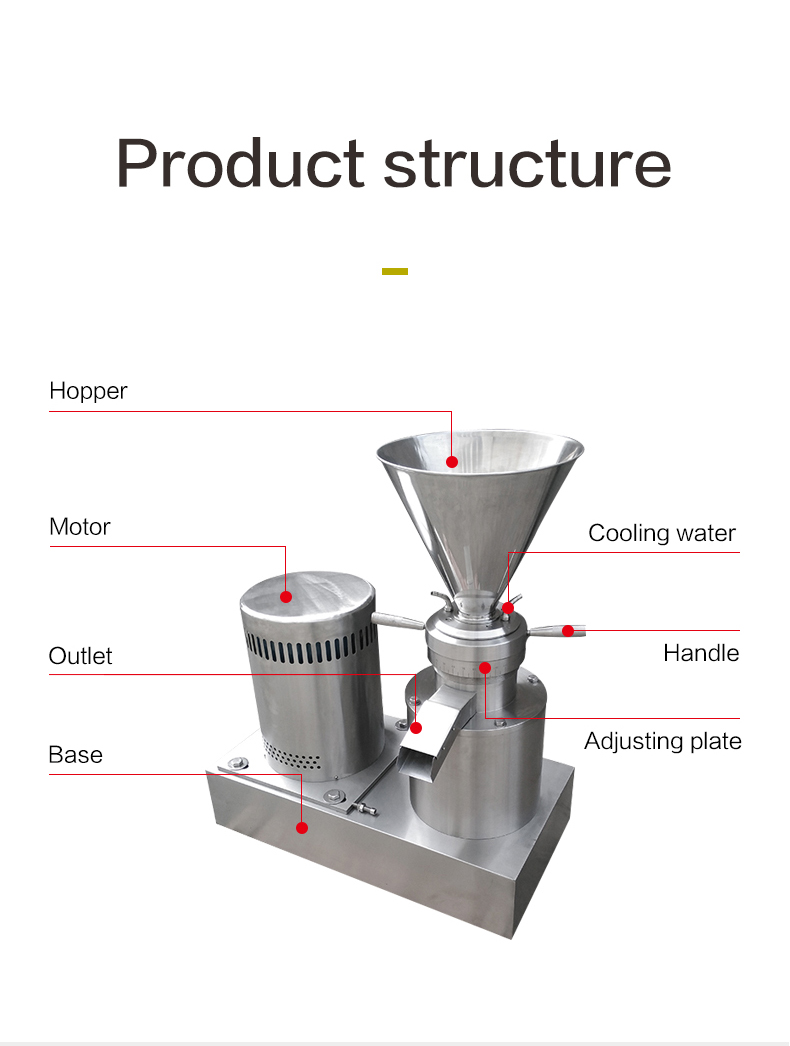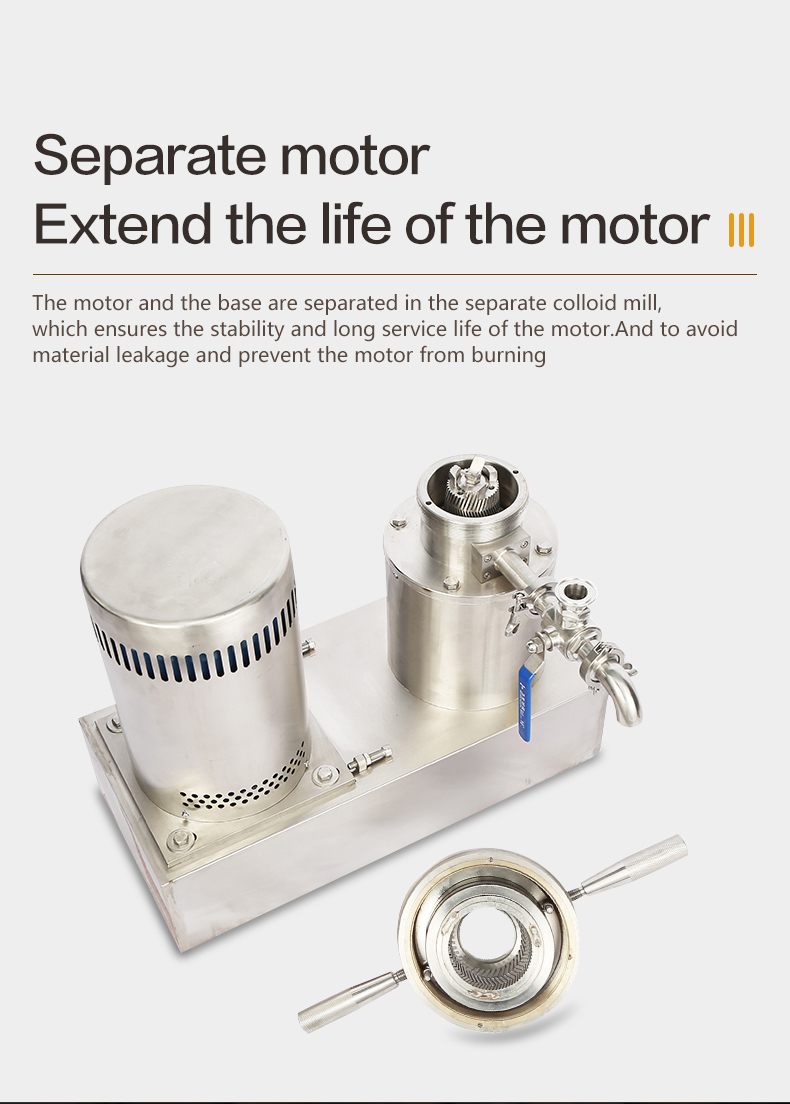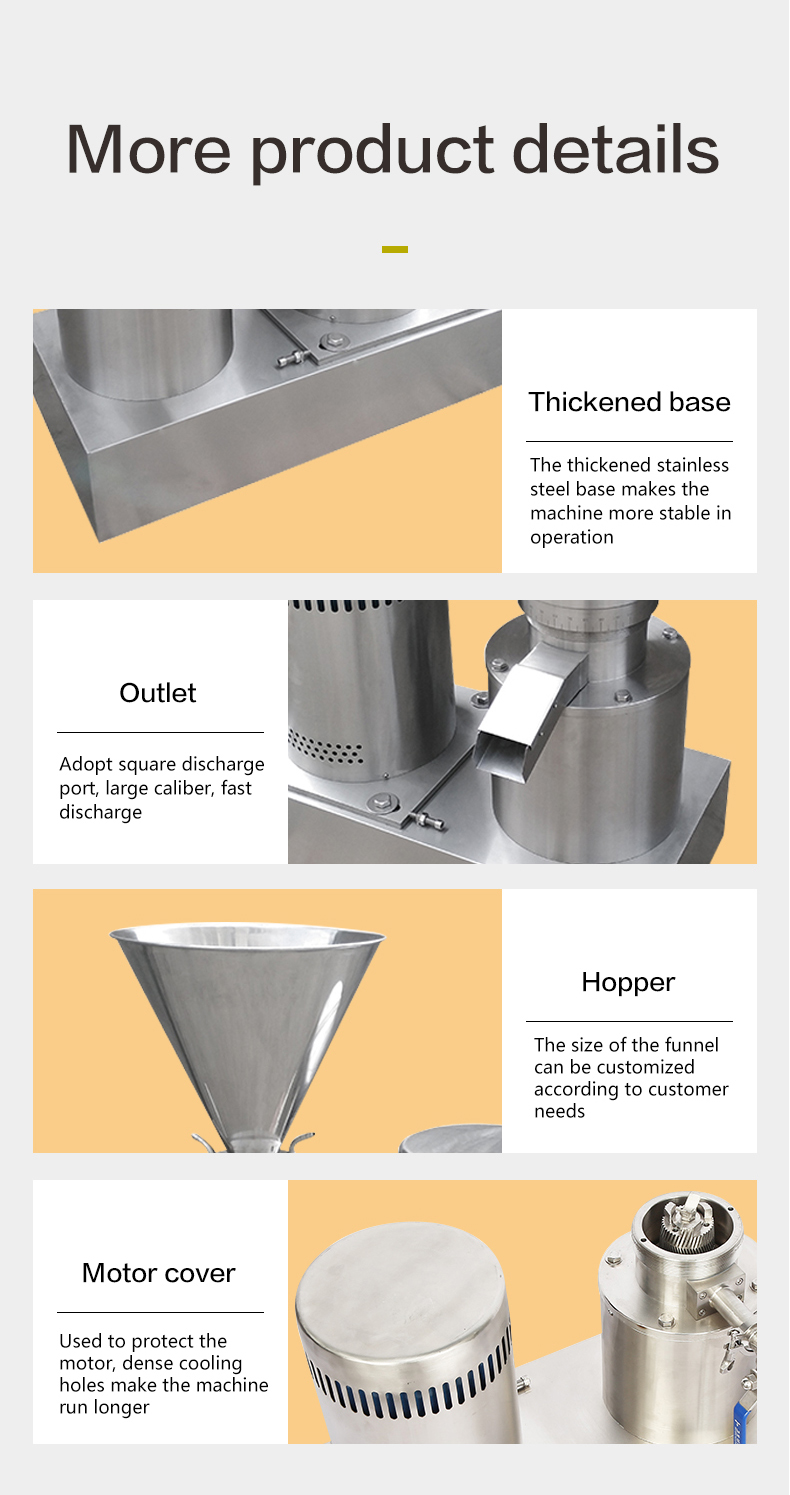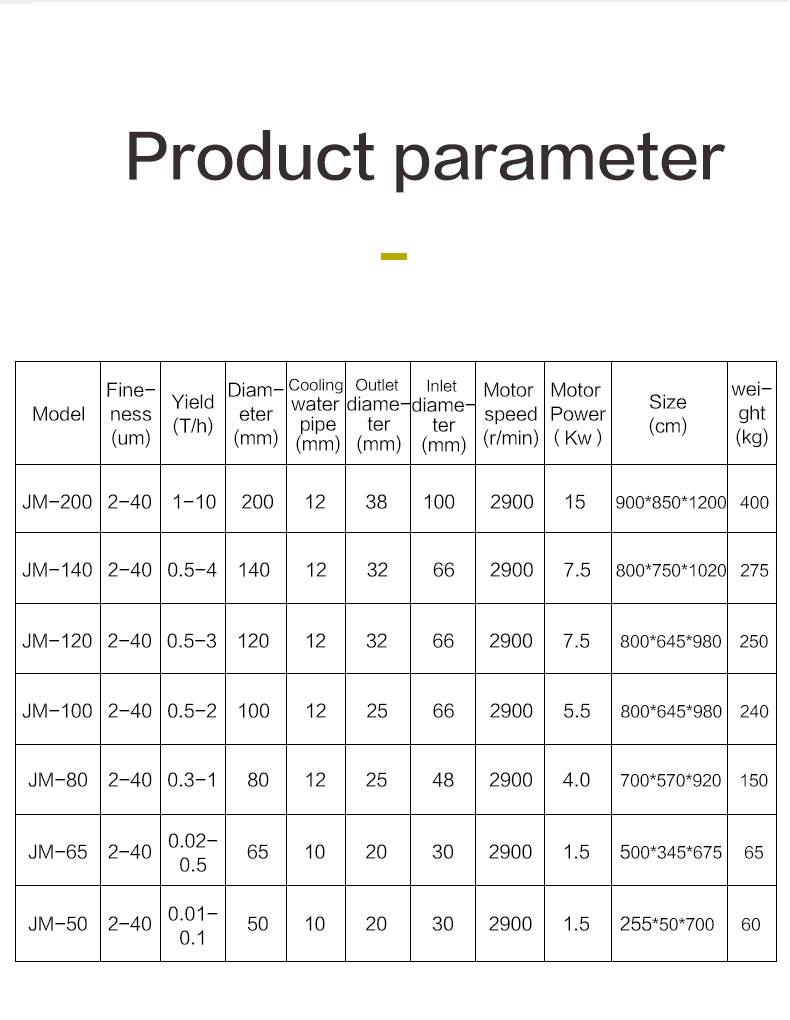 Send Inquiry Our expert salesman will get back to you within 24hours!!!