Kombucha Fermentation Equipment
Kombucha fermentation equipment can make kombucha, a fermented tea drink This equipment is necessary to keep the kombucha culture alive and to prevent contamination
Product description
Description
This kombucha fermenter is built with high-grade, non-corrosive, easy to clean, premium virgin 304 stainless steel. It can be welded on wheels, which makes it easy to move around as needed. The durable build of this fermenter is ideal for any kombucha brewer looking to ferment larger batches.
Kombucha brewing time is typically 7 to 15 days.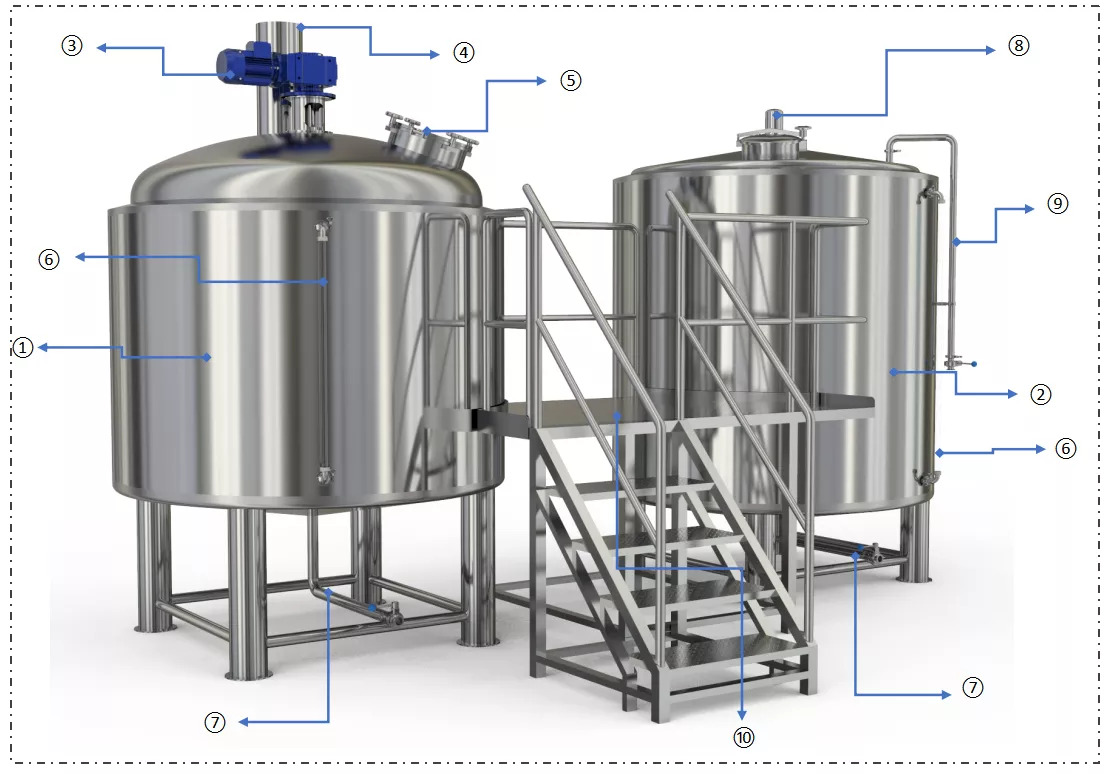 Ace Commercial stainless steel tank kombucha brewing equipment, is specially designed for the people who is going to expend their brewing capacity and Boost their marketing level.
With it's customized dimension and structure, you can get very professional and cost-effective boiling and mixing of "Tea + Sugar".

We can design different types of tank according to your idea, please feel free to contact us for more details!
The Best Solution for Medium-sized Kombucha Breweries

A. What is Kombucha?
Kombucha = Sugar+Tea +Scoby

It is a fermented tea that has been consumed for thousands of years. Not only does it have the same health benefits as tea — it's also rich in beneficial probiotics.Kombucha also contains antioxidants, can kill harmful bacteria and may help fight several diseases.

Commercial stainless steel tank kombucha brewing equipment

B. How can I choose a suitable Kombucha Brewing Equipment?
Depends on:

Kombucha Brewing volume per day/month

Everage local temperature
Qualified of Water (needs to be distilled, bottle spring water, or filtered)
Alcohol degree requirement
Flavour type
Flavoring Method
Good Supplier (Ace)
C. How is Ace Kombucha Brewing equipment looks like and functions?
Boil Kettle (Main part)

For large volume(500L, 700L, 1000L, or other volume capacities are available) of Kombucha Brewing under 80c~90c degree, you need a professional tank with Agitator, which can boil the water to proper temperature and keep at that level for a period of time, and also mixing the tea and sugar well-proportioned. You can put your tea bag through the manhole (#5 in below pic).
Process flow chart for making kombucha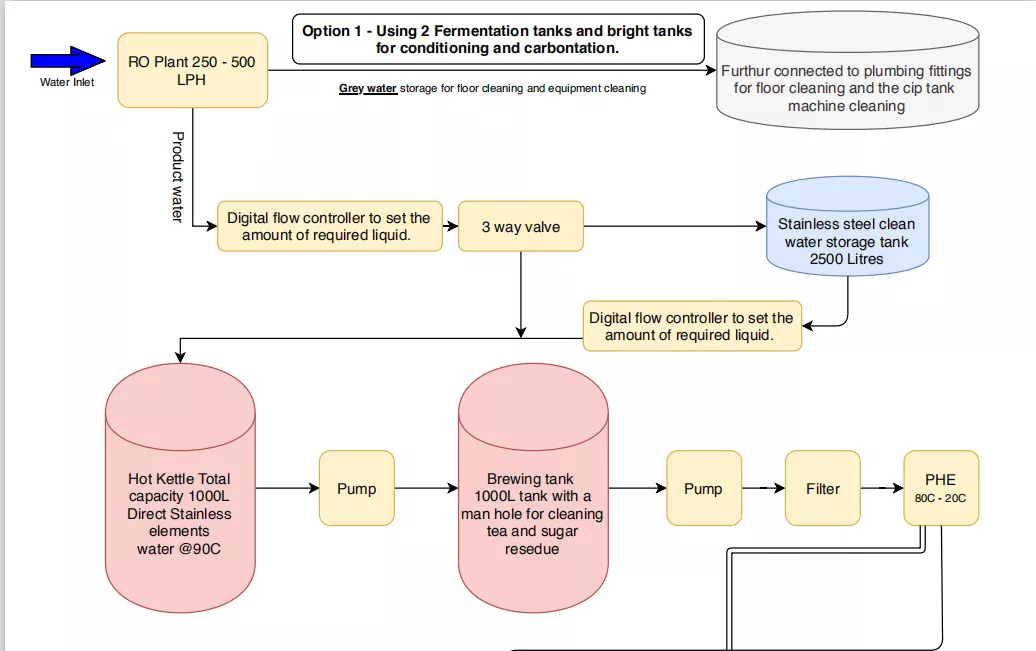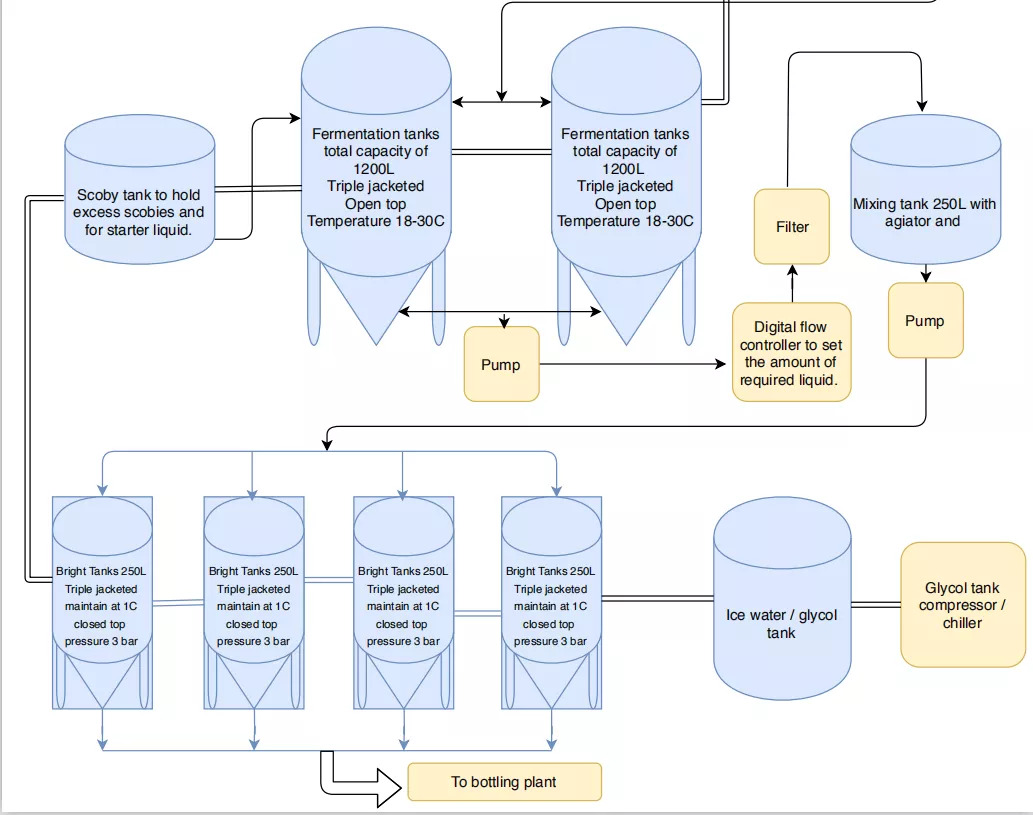 We can also provide professional Kombucha solutions and fermentation tanks. If you want to know more about kombucha brewing equipment, you can contact us for more information.
Send Inquiry Our expert salesman will get back to you within 24hours!!!