Spherical Vacuum Concentrator
High performance Spherical Vacuum Concentrator 100L-1000L juice processing vacuum evaporation concentrator
Product description
Video
Description
Equipment Structure:
The Equipment Is Mainly Composed Of A Concentration Tank, A Heater, A Condenser, A Vapor-Liquid Separator, A Liquid Receiving Tank, A Cooler, Etc., And A Vacuum System Is Additionally Provided. The Contact Parts Of The Equipment And The Materials Are Made Of High-Grade Stainless Steel Material, And Have Good Corrosion Resistance. , In Line With GMP Safety And Health Standards.
Equipment Technology:
Jam Concentrating Equipment Is Mainly Used For Concentrated Extraction Of Various High-Viscosity Materials Such As Jam, Tomato Sauce, Strawberry Jam And Chili Sauce. It Is Generally Concentrated Under Reduced Pressure And Equipped With A Vacuum System To Achieve Continuous Low Concentration At Low Temperature. The Concentration Time Is Short, Which Can Effectively Reduce The Damage To The Active Ingredients Of Heat Sensitive Materials.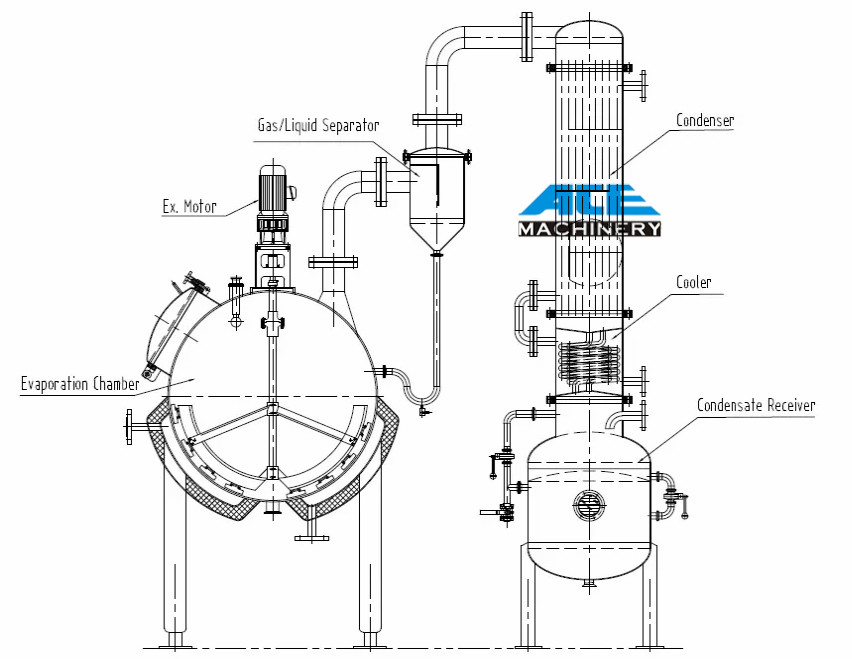 Characteristics:
Good Heat Transfer Performance, High Evaporation Efficiency, Easy To Clean, Solvent Closed In The Equipment, Can Reduce The Input Amount By More Than 50%, Small Investment, High Efficiency, Effectively Reduce Environmental Pollution, In Line With GMP Standards.
Concentrator Is Suitable For The Liquid Evaporation&Concentration In The Industries Of Pharmacy, Food, Chemical, Light Industry, Etc. This Equipment Features Short Concentration Time, Fast Evaporation Time And Can Protect The Thermal Sensitivity Materials Well.
At Present, In Order To Improve The Concentrated Products' Quality, Concentrator Widely Adopts Vacuum Concentration Process. Usually, Under 18-8Kpa Low Pressure State, It Heats Up The Liquid Materials By Indirect Steam Heating To Make It Evaporate Under Low-Temperature. So, The Temperature Difference Between Heating Steam And Liquid Materials Is Larger. Under The Same Heat Transfer Condition, Its Evaporation Rate Is Higher Than Atmospheric Evaporation, Which Can Reduce The Liquid Nutrition Loss.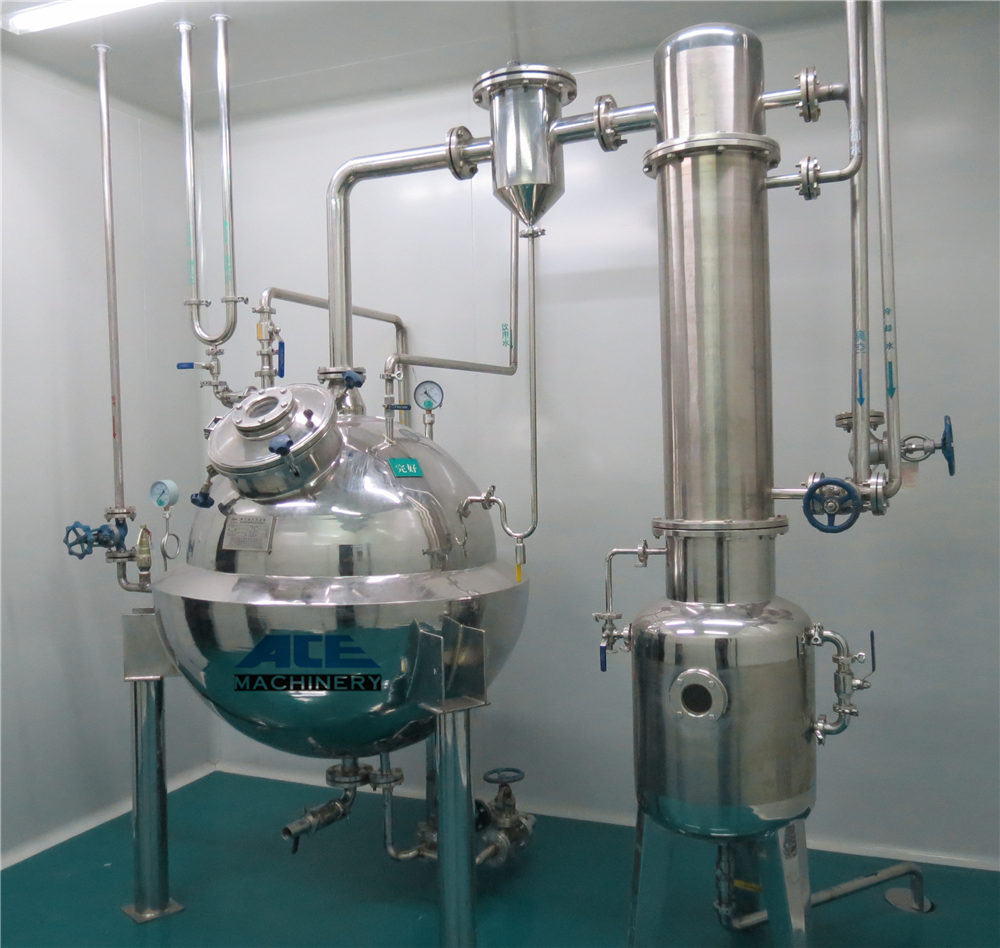 Advantages
1. The whole set system has reasonable and beautiful design, stable operation, high efficiency, energy saving and low steam consumption.
2. Large concentration ratio, forced circulating type, which can make the materials of larger viscosity easily flow and evaporate and shortens the concentrating time.
3. The special design can make modifications of effects easily to realize production of various products.
4. Low evaporation temperature. The heat quantity can be fully used. The heating of materials is warm, so it is applicable for concentration of heat sensitive materials.
5. After forced circulating, the evaporator is heated evenly in the pipe with high heat transfer coefficient, in order to prevent the occurrence of "dry walls".
6. The materials and liquids are separated after coming into the separator. The effect of separating is greatly improved, and it is flexible to operate.
7. The whole set equipment is quite compact, and occupies little area, and the layout is simple and fluent, all of which are the developing tendency of large whole set evaporating equipment.

Send Inquiry Our expert salesman will get back to you within 24hours!!!