milk processing plant for slae
Dairy Small Scale Milk Processing Plant Complete Milk Processing Plant for sale
Product description
Video
Description
The raw milk in this Milk processing plant can be fresh milk or powder milk, and the procedure method can be pasteurization, HTST pasteurizer, or UHT processing.
varies depending on the end product and package type but generally includes the following steps:

Milk reception, pasteurization, homogenization, yogurt/milk production, milk storage, packing, refrigeration, hot water generator installation, and commissioning
We can design, manufacture, and install milk production lines and milk plants for producing all types of dairy products, such as pure milk, flavored milk, sour milk, yogurt, milk drinking and ice cream, butter, soy milk, tea drinking, energy drinking, and so on.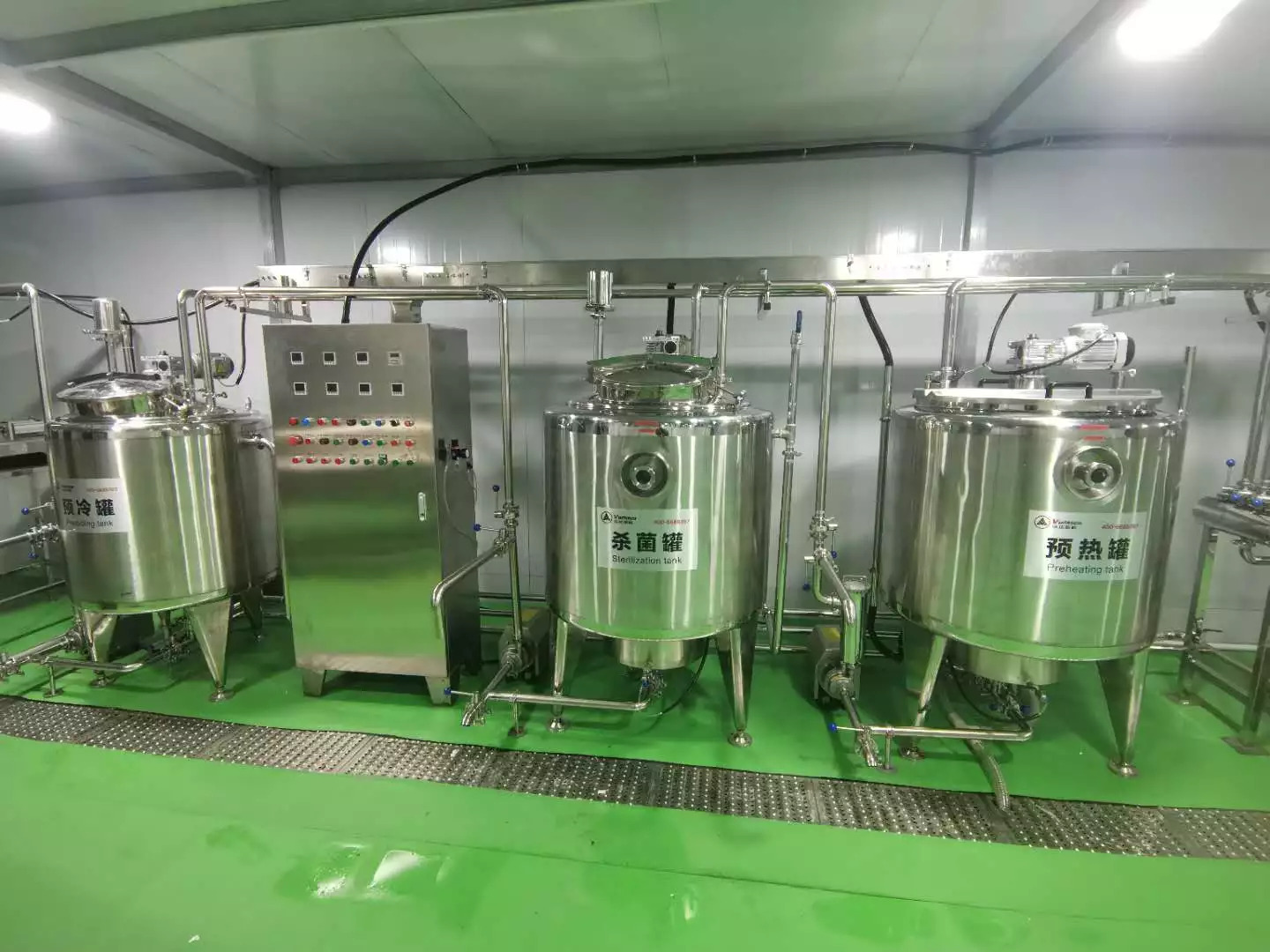 Features :
1. The materials and heating medium are heated in their own sealed systems using non-contact heat exchange to ensure the materials' sanitary and safety.
2. The sterilization time is short, ensuring that the nutrients in the materials are not destroyed.
3. The entire machine is made of food-grade stainless steel to ensure that it meets national standards for the safety and sanitation of beverage and food equipment.
4. Good heat transfer effect, high heat recovery rate, and low energy consumption
5. The main control components, valves, and supporting parts are all imported and have a long service life.
6. Using PLC control, it can automatically control the heating temperature, hot water temperature, and steam flow adjustment of each section of the material, and it is equipped with an automatic material reflux system to ensure that 100% of the material achieves the sterilization effect.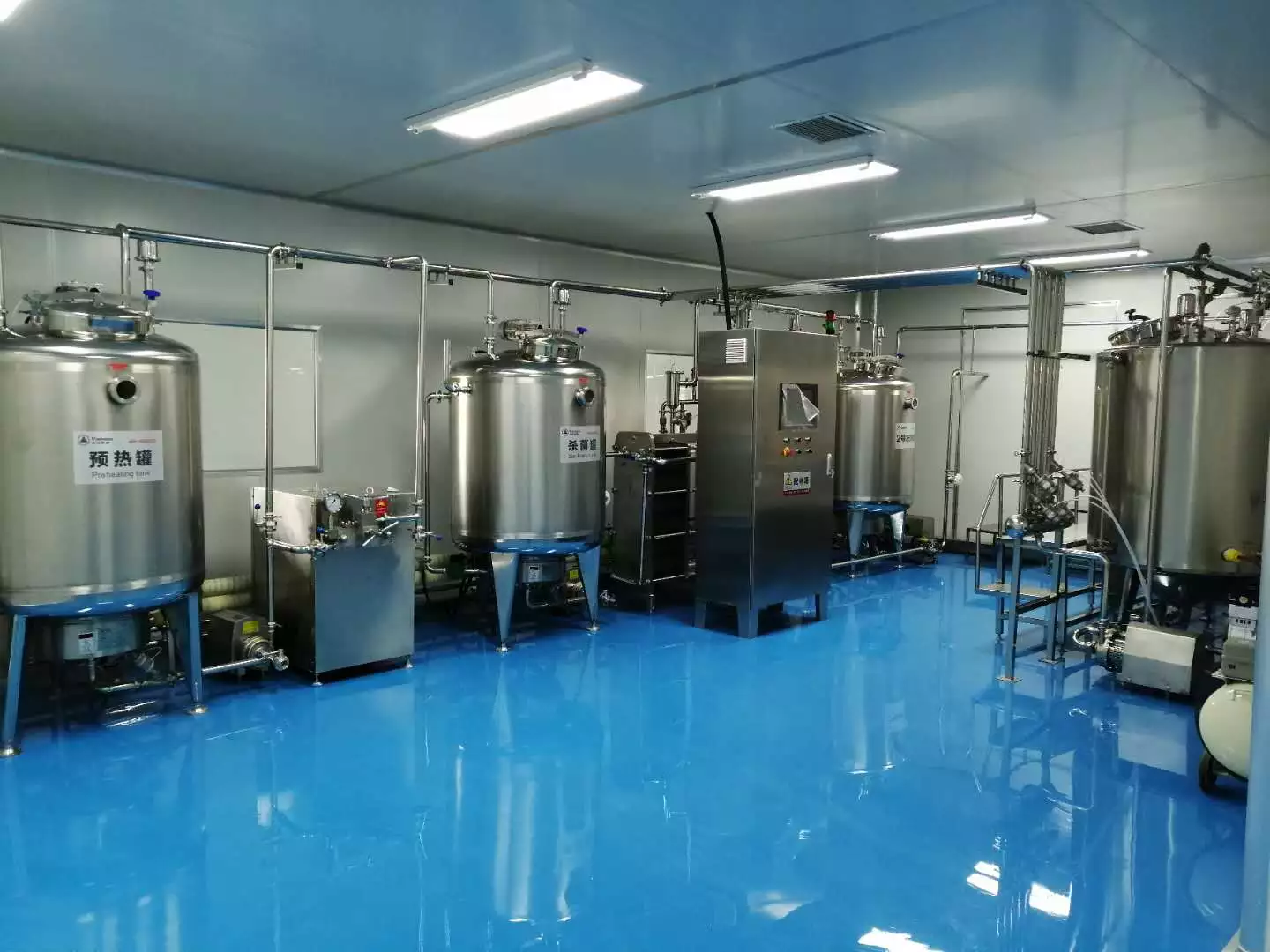 this line includes the storage tank, filtration, homogentiry,sterilization ,fermentation machine.
this line is suitable for pasterurized milk, yogurt , liquid/solid milk,juice ,pudding and so on ,just inform us your request .
Send Inquiry Our expert salesman will get back to you within 24hours!!!