high shear mixer for sale
High Efficiency Cosmetic Cream Food Emulsifier Homogenizer High Shear Mixer for sale
Product description
Video
Description
High shear mixer prices emulsions homogenizer lab emulsifier high shear mixer
It is widely used in chemical industry, food industry, daily chemicals, pharmacy, other industry.Such as: resin, paint, pigment, oil agent, ice cream, cheese, soft drink, fruit jelly, chocolate, facial foam, hair gel, hair dyes, toothpaste, shampoo, shoe polish, cosmetics etc.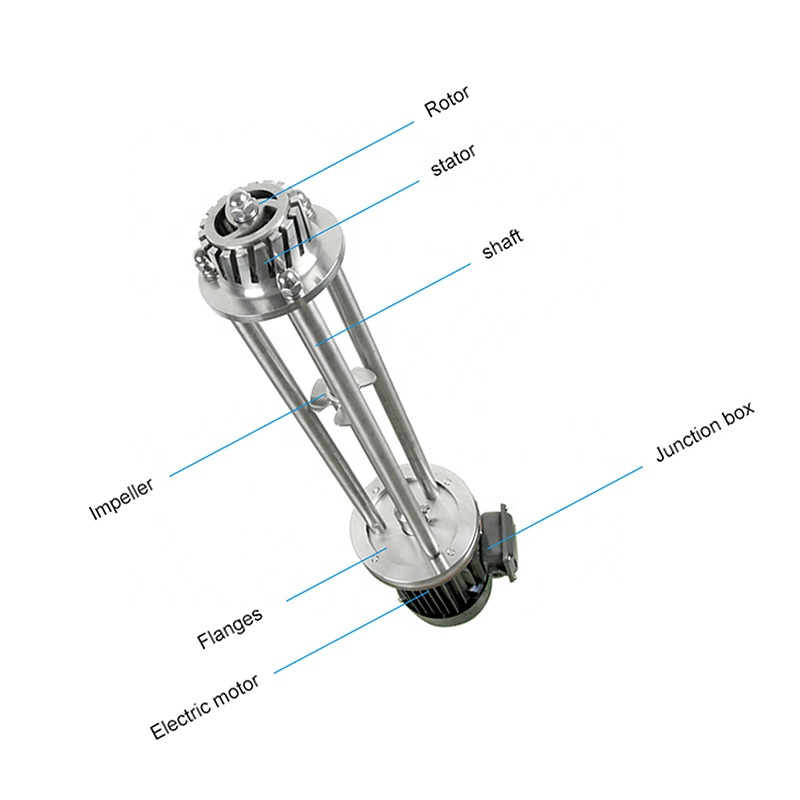 Operation Principle
Wenzhou Ace High shear mixer emulsifier effectively, quickly and evenly disperse a phase or phases to another consecutive phase, usually, these phases are dissolvable to each other. The rotor revolves quickly and strong force is produced through high tangent speed and high frequency mechanical effect, therefore, the material in the narrow slot among stator and rotor receives strong forces from mechanical and liquid shearing, centrifugal force pressing, liquid fraction, clashing, tearing and rush water. The dissolvable solid, liquid and gas material is then instantly dispersed and emulsified evenly and finely with better production procedures and appropriate additives and finally products with stable high quality are made.
Working Method:
High shear Emulsifier (Batch type) is suitable for mixing, Dispersing, Shearing and Homogenizing all kinds of viscous liquid and pastes. High shear Emulsifier could be applied in Food, Beverage, Chemical, Pharmaceutical, Paint& ink industry etc. The mixer consists of a centrally located shaft, connected to a flanged type motor mounted on a steel housing. We have four types of different High shear Emulsifier stators to suit different working condition.
Features of High shear Emulsifier
• All wetted parts are grade 304 or 316 Stainless steel
• Mechanical Seal for Sanitary Operation
•Quick opening for easy cleaning
•Hygienic Design.
•Explosion-proof ABB Motor 3 Phase
Different working Head for High shear Emulsifier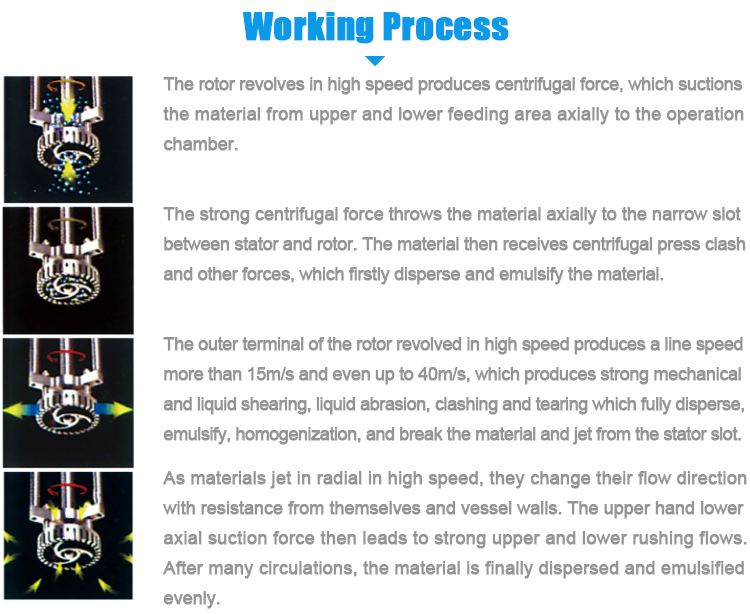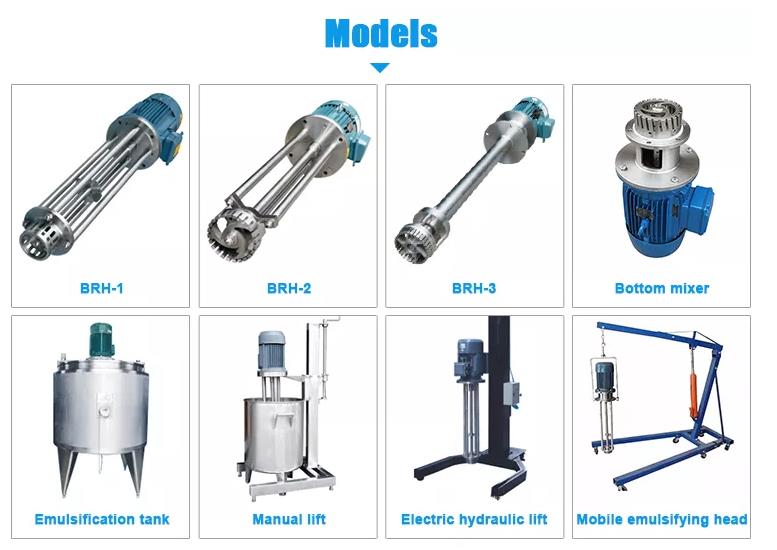 Precautions for Use and Maintenance:
● When the lifter is in use, the work surface should be kept horizontal.
● When operating the machine at outdoors and in a poor environment, the user should use a safety rope.
● During lifting, it is forbidden to climb the machine.
● The fixed hydraulic lifter must not move after being lifted. No lifting operation is allowed when the four legs are not tightened.
● It is forbidden to overload during use, and the contained items should be properly placed.
● The hydraulic oil used should be kept clean and must not be mixed with water and other impurities. It is usually replaced every six months.
● During maintenance or when there is a fault, the power supply should be cut off in time, and the lifter should be fixed firmly after lifting to perform other operations.
Send Inquiry Our expert salesman will get back to you within 24hours!!!