high shear mixer homogenizer
High Shear Mixer, A homogenizer, is a type of mixing tool used in many industries to combine two or more substances into a single mixture
Product description
Video
Description
What does a High Shear Mixer Homogenizer do?
A High Shear Mixer, A homogenizer, is a type of mixing tool used in many industries to combine two or more substances into a single mixture. It is a strong device that has the capacity to produce strong shear forces, which are essential for dissolving particles and distributing them evenly throughout the mixture.
Advantages of High Shear Mixers
One of the main advantages of using a High Shear Mixer Homogenizer is that it can drastically cut down on the amount of time needed to process a mixture in order to achieve homogeneity. This is because the machine produces strong shear forces that can quickly break up and distribute particles throughout the mixture.
Using a High Shear Mixer Homogenizer can also enhance the product's general quality. The machine can ensure that all the ingredients are evenly distributed by producing a homogeneous mixture, leading to a more consistent end product.
Applications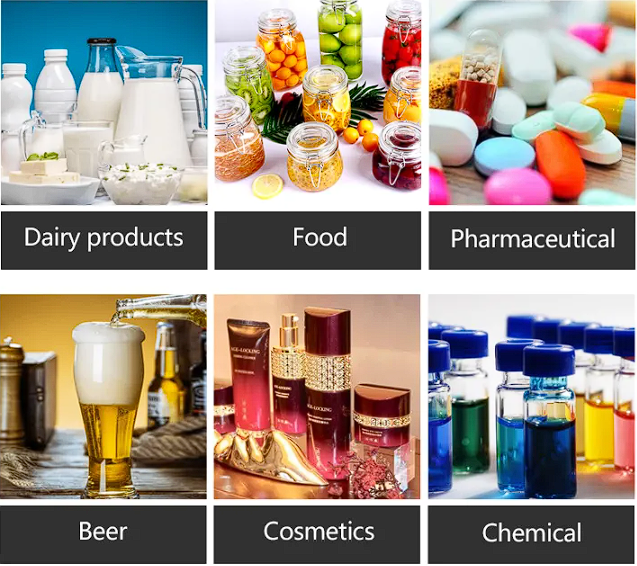 Pharmaceuticals, cosmetics, food & beverage, and industrial applications are just a few of the industries that use high shear mixer homogenizers.
Pharmaceuticals: To mix active ingredients and recipients uniformly, high shear mixer homogenizers are employed in the pharmaceutical sector. This guarantees that the final product is uniform in terms of dosage and quality.
Cosmetics:Emulsions, suspensions, and creams are made using high shear mixer homogenizers in the cosmetics sector. A smooth and consistent end product is produced as a result of the machine's ability to break down particles and disperse them uniformly throughout the mixture.
Food and Beverage: High Shear Mixer Homogenizers are used to make emulsions, sauces, and dressings in the food and beverage sector. In order to produce a stable emulsion, the machine can combine immiscible ingredients, such as oil and water.
Industrial: The production of paints, coatings, and adhesives is just one of the many uses for high shear mixer homogenizers in the industrial sector. A consistent, high-quality product is produced as a result of the machine's ability to mix and distribute ingredients uniformly.
To sum up, high shear mixer homogenizers are a flexible and potent type of mixing apparatus used in a variety of industries to produce a homogeneous mixture of two or more substances. Reducing processing time, enhancing product quality, and producing stable emulsions and suspensions are all advantages of using these machines.
Product Name

high shear mixer homogenizer

Size

1.5-75kw

Material

SS304,316L

Sealing Material

SIC/SIC

Speed

2900RPM/1450RPM/Can change

Surface Treatment

Ra ≤

0.8 μm

Connection

Weld

Motor

Variable frequency motor,fixed frequency motor

Optional

Tank Top

Tank bottom

Movable type

Brand

ACE

Application

Dairy, Food, Beer, Beverage, Pharmacy, Cosmetic, Water , Etc

Service

Product Service

ODM, OEM,Customized according to drawing

Material certificate,Inspection certificate

After-sales Service

Network Support, Return And Exchange

Engineer one-on-one tutoring

Packing

Carton Box , Plywood Case, Protective Packaging

Shipment

By air or by sea,as customer request
Send Inquiry Our expert salesman will get back to you within 24hours!!!