Tubular Type UHT Milk Sterilization Machine
Tubular UHT Sterilizer Pasteurizer machine for milk beverage honey scream etc
Product description
Video
Description
Tubular UHT Sterilizer
This machine adopts UNT processing method, makes the liquid dairy beverage and juice etc strictly sterilized, then into aseptic package, with the sterilization temperature 137℃(Adjustable), holding time: 4-30S(Adjustable), so to keep the original nutrition , colour and flavor of the beverage and dairy. It is equipped with CIP system and PLC control system, the operation and maintenance is easy.
Main fittings: Material pump, balance tank, hot water system, temperature control and CIP cleaning system, PLC control system.
Product capacity: 0.5-20t/hr
Sterilizing temperature : 137℃ (Adjustable)
Keeping time: 4-30S(Adjustable)
Machine Features
1. Composed of four layer pipes heating exchanger; with heating section, sterilizing section, and cooling section.
2. With steam protection, automatic and pneumatic control, the output and reflux is controlled by valves via thermal resistance and PLC. There is diverison device to enhance the heat transfer effect and can avoid scaling inside the tube.
3. The heating-holding section has reasonable structure to guarantee the temperature stability of product.
4. PLC automatic system, mulit-stage recorder for recording the process data.
5. Hot water circulation passing centrifugal pump, and temperature automatic control system.
6. Self-CIP system
7. Product capacity: 0.5-20t/hr
Typical process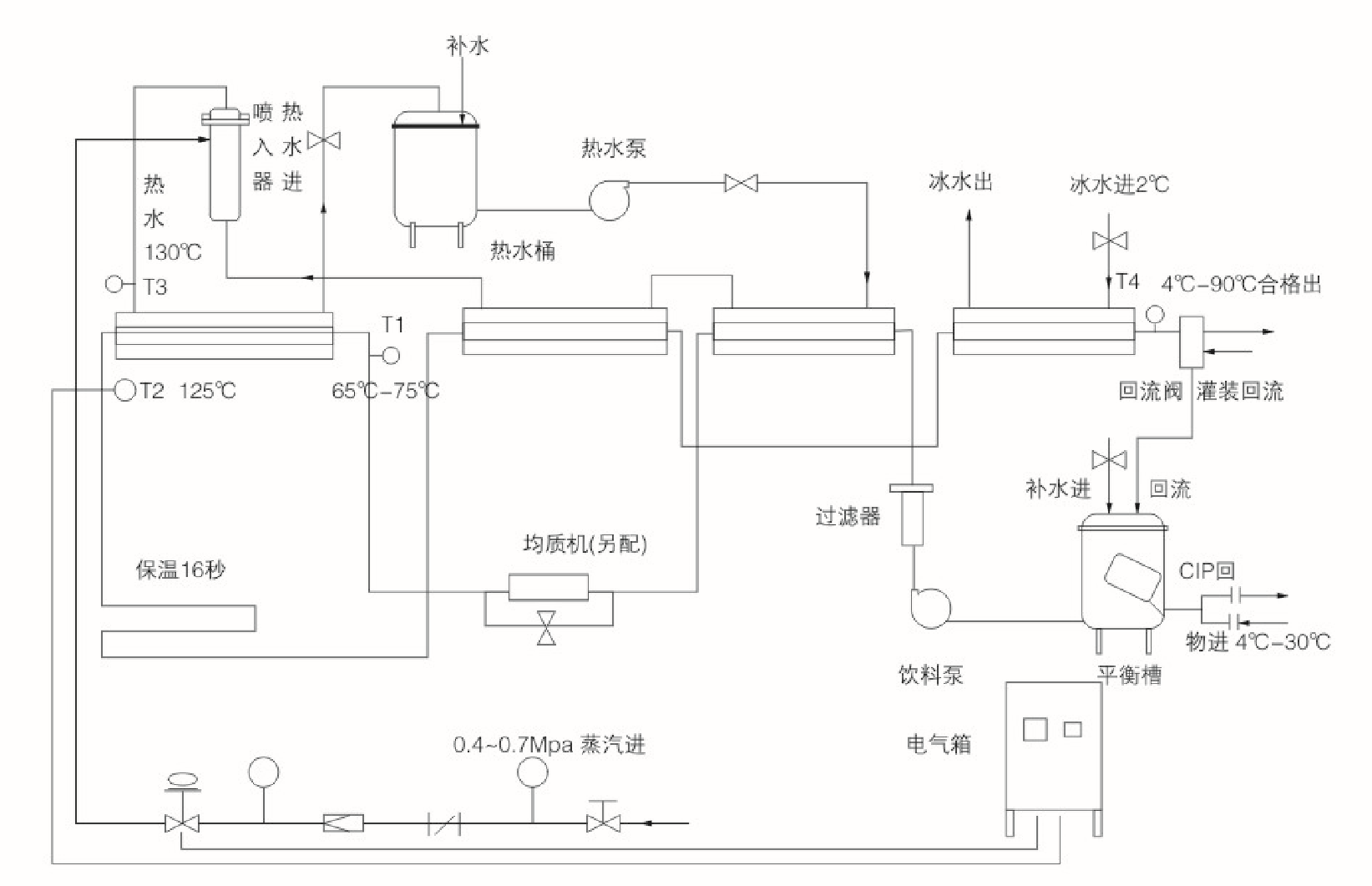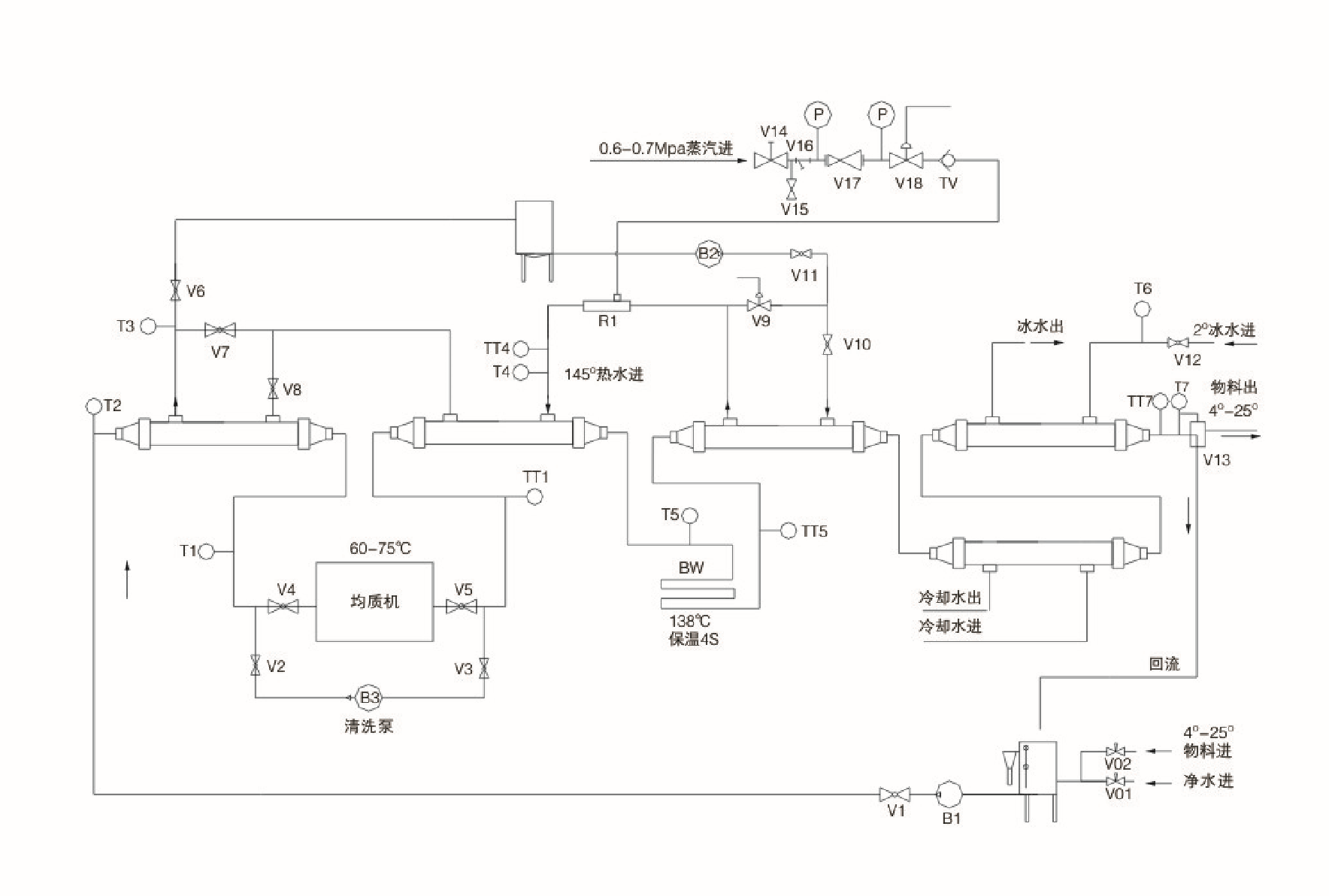 PARAMETER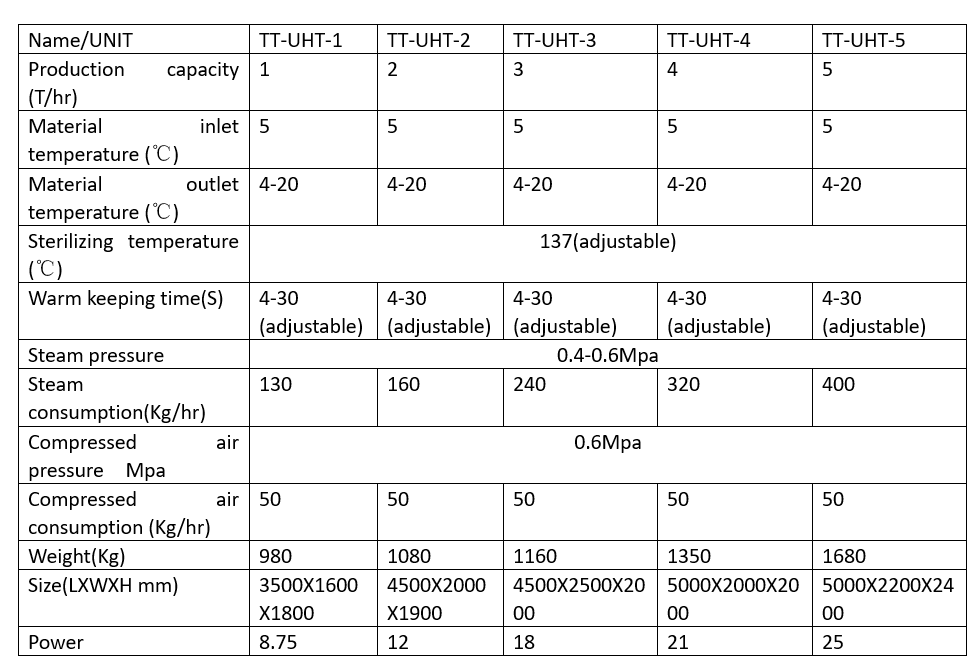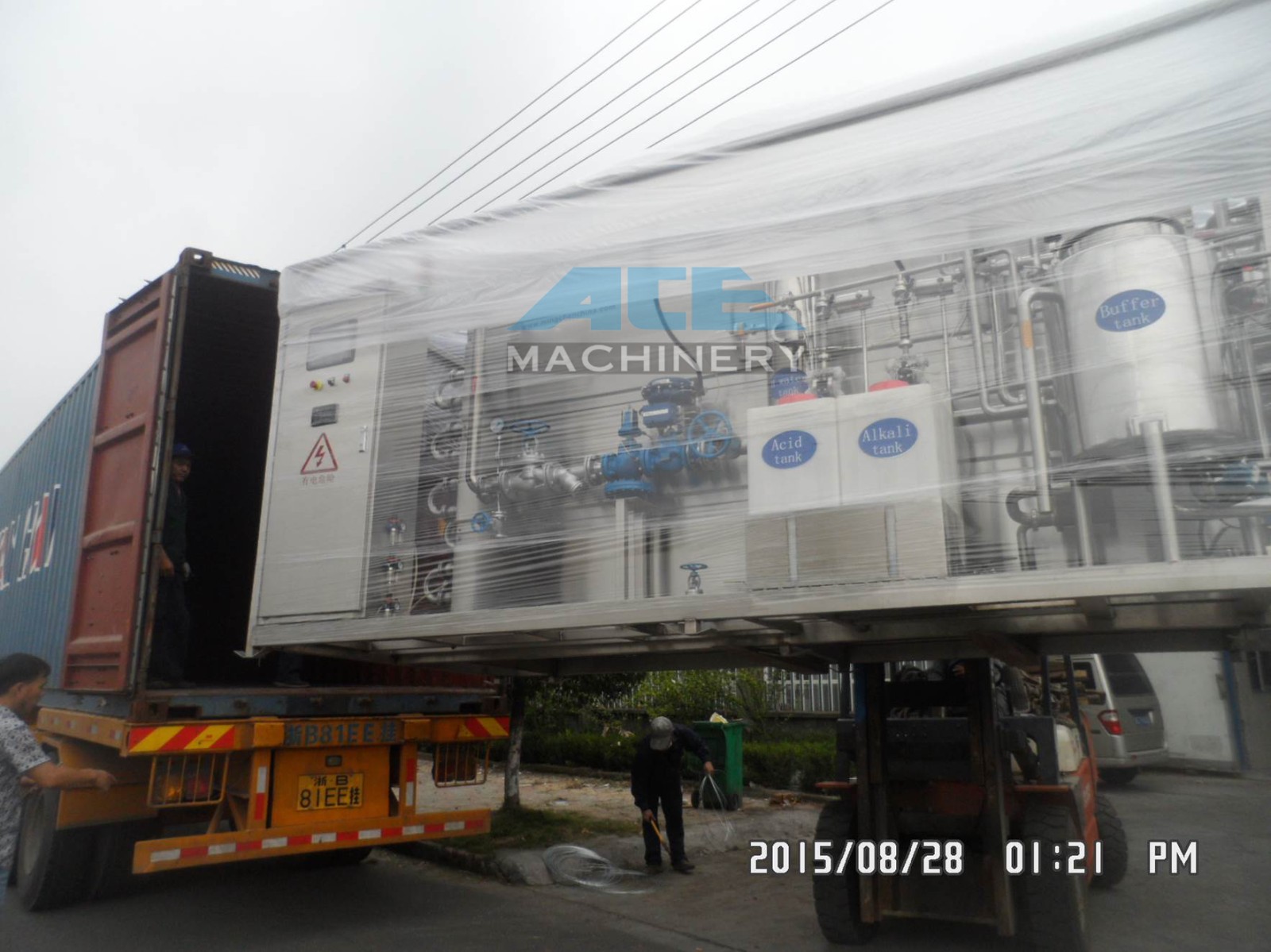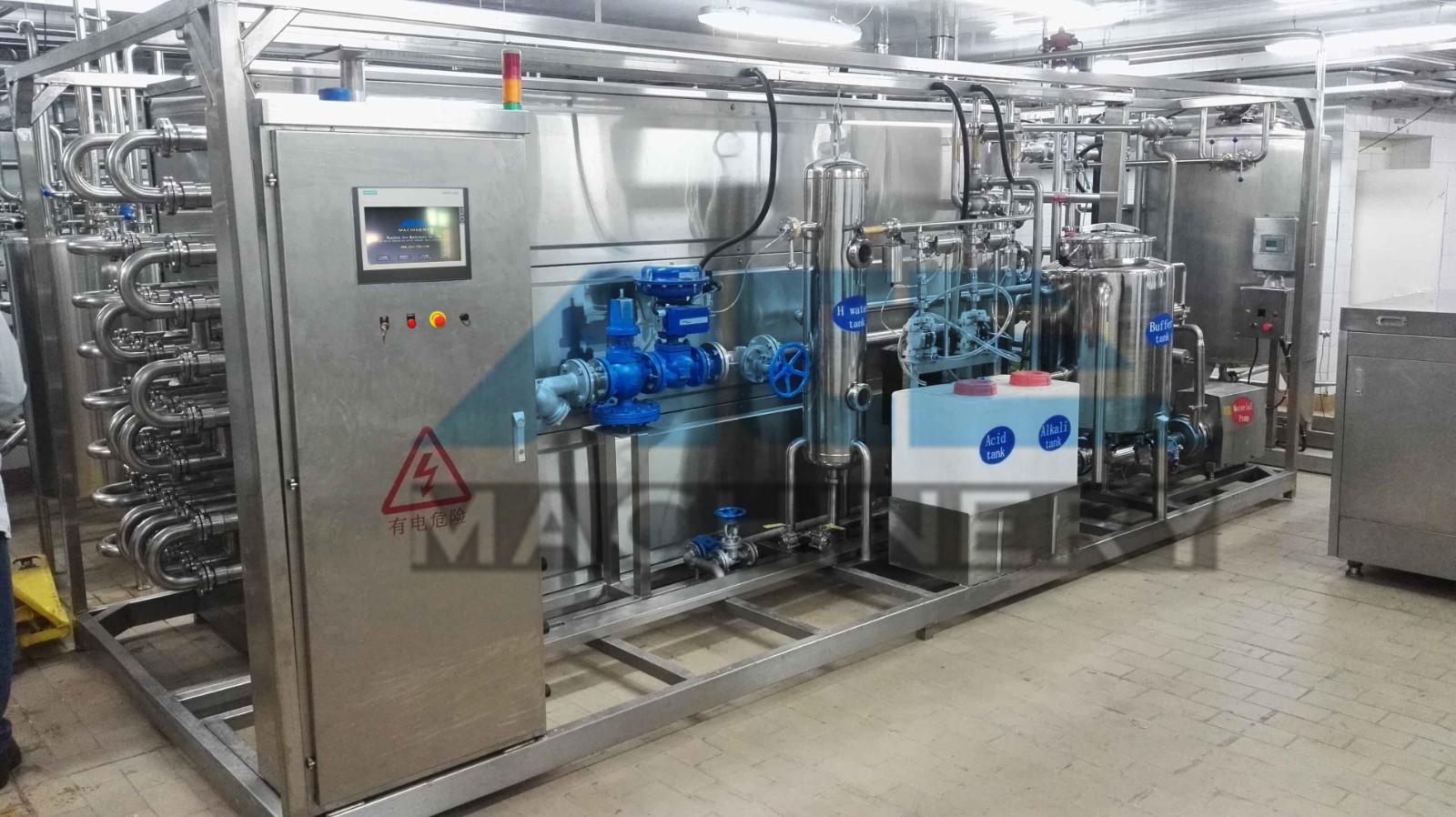 Send Inquiry Our expert salesman will get back to you within 24hours!!!