Milk Juice Yogurt Honey beer Plate Pasteurizer
Factory price Pasteurization machine for milk Juice yogurt honey beer
Product description
Video
Description
Plate pasteurizer is a kind of sterilization equipment specially designed for milk drinks or similar liquid materials. It's a ideal equipment to extend the shelf life of materials by sterilization and cooling. The heating, sterilization, heat preservation and cooling requirements designed according to different processes, different materials and different process combinations can meet the process requirements. With a variety of safety protection measures, high temperature, alarm and low temperature backflow.
Controlling methods: Auto control system ;
Main fittings: Material pump, balance tank, hot water system, temperature control and CIP cleaning system, PLC control system.
Product capacity: 0.5-20t/hr
Sterilizing temperature : 75-95℃ (Adjustable)
Keeping time: 15-30S(Adjustable)
Parameter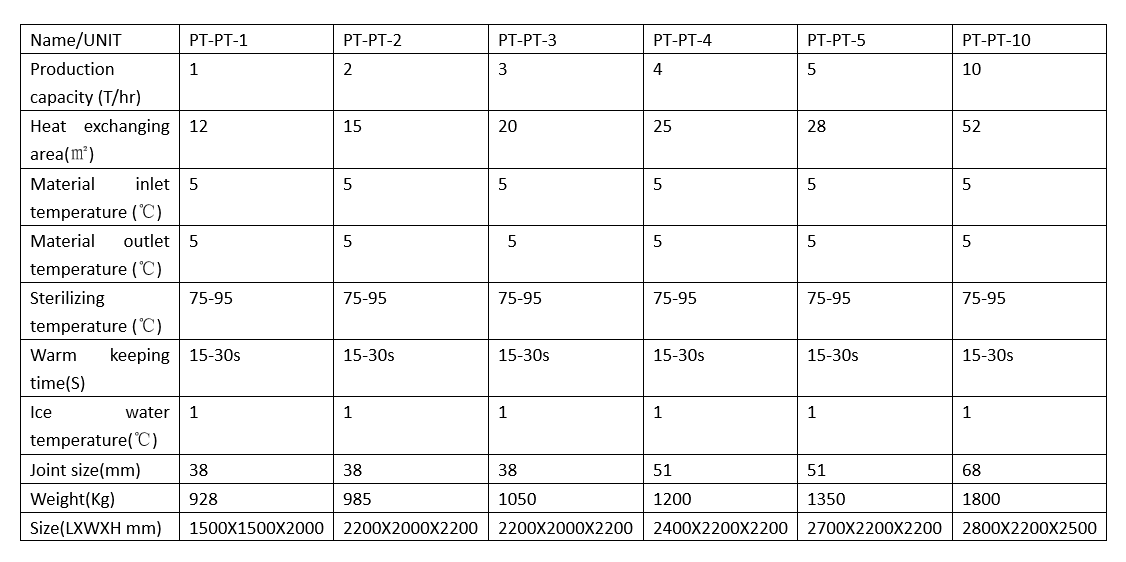 Typical process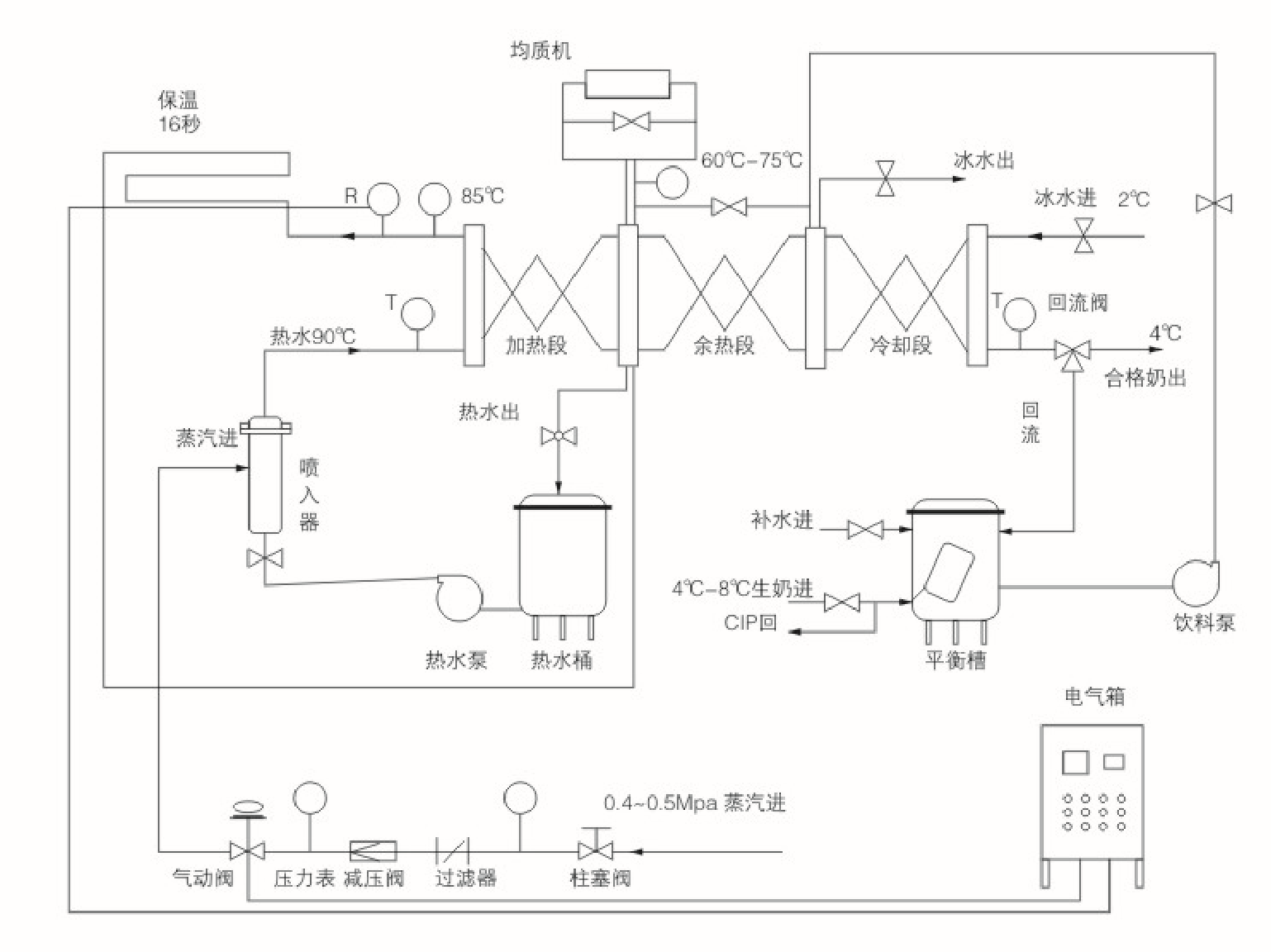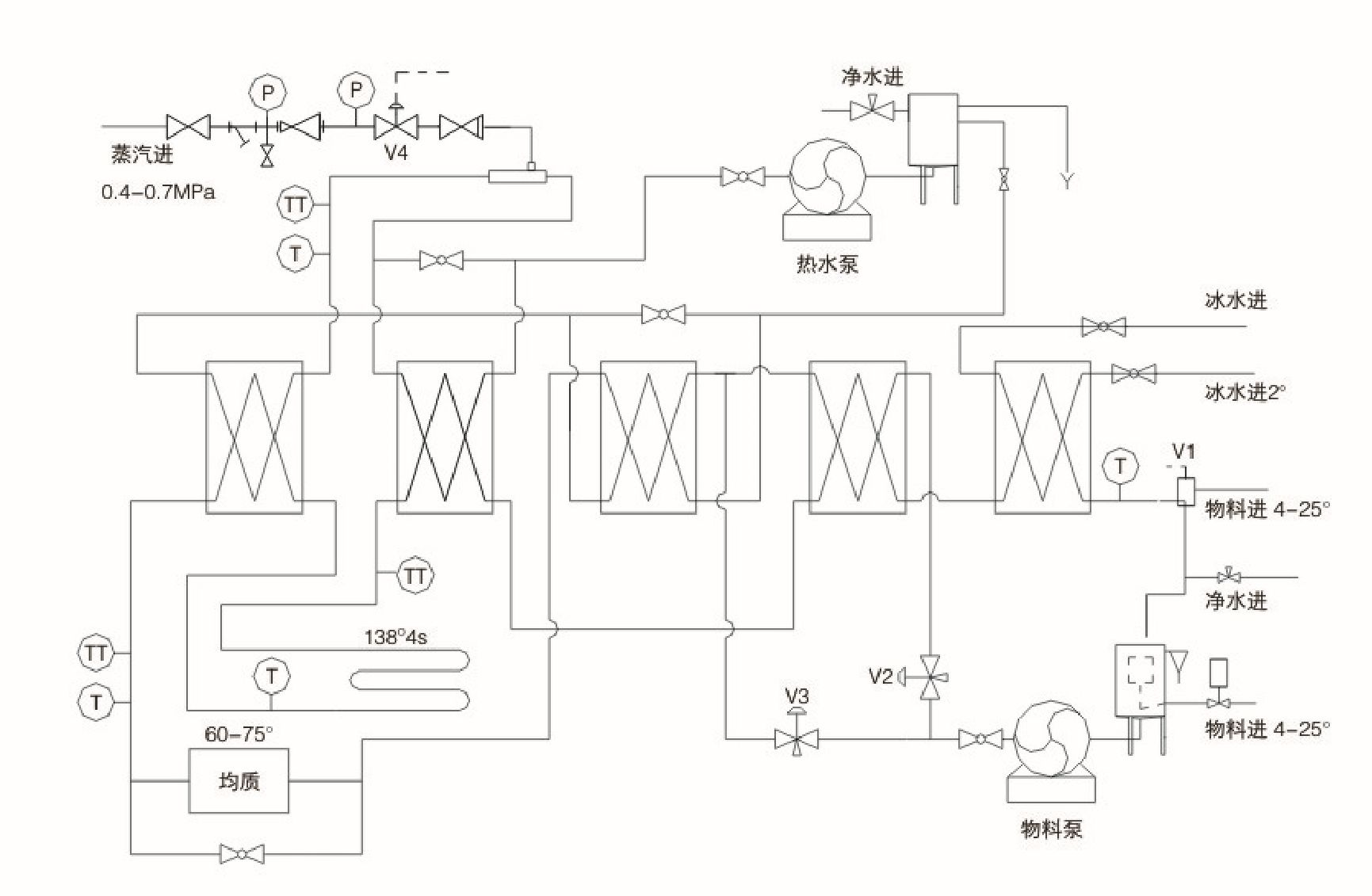 Send Inquiry Our expert salesman will get back to you within 24hours!!!