Agitated thin film evaporator
TFE high efficient energy saving CBD oil rotary wiped scraper thin film evaporator
Product description
Description
Scraper thin film evaporator is a kind of high efficient evaporation equipment utilize high speed rotary agitator make the liquid uniformly distributed as membrane when evaporation, it also process for deodorization, deaeration and heating, cooling unit operation, it is widely usedd in the industry of pharmacy, food, light industry, petroleum, chemical, environmental protection.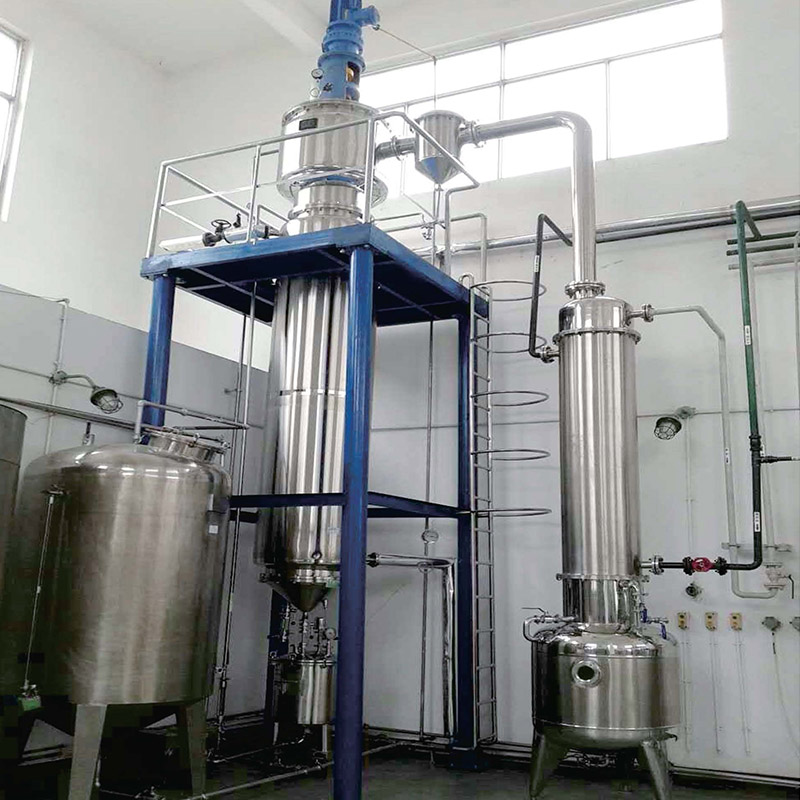 Thin film evaporator suit for the feature with high concentration, high viscosity, heat sensitive, easy to scale such as: honey, fructose, gravy, pigment, essence and flavor, enzymic preparation, lactic acid, organosilicon polymer, antibiotic, syrup etc.
This equipment adopt centrifugal type sliding groove rotor, it is the most advanced construction evaporator so far it could een membrane situation when flow rate is small, the sediment on the inner surface of evaporator body will be moved by movable scraper mixer, the mainly characteristic are:
* High heat exchange coefficient, evaporation strength can reach 200kg/m2hr.
* Short heating time with 5s-10s, it is working under vacuum, suit for heat sensitive material, keep the product quality without any decompose.
*Suit for kind of material, included high viscosity material max 100,000cp.
*Changed the scraper groove rotating direction will control the material processing time in the evaporator.
*Evaporator body adopt mirror polishing, surface hard for scaling or coking.
*Easy operation, under completely seal, it could achieve continue production.
* Equipment required small space, easy construction, easy to maintain and clean.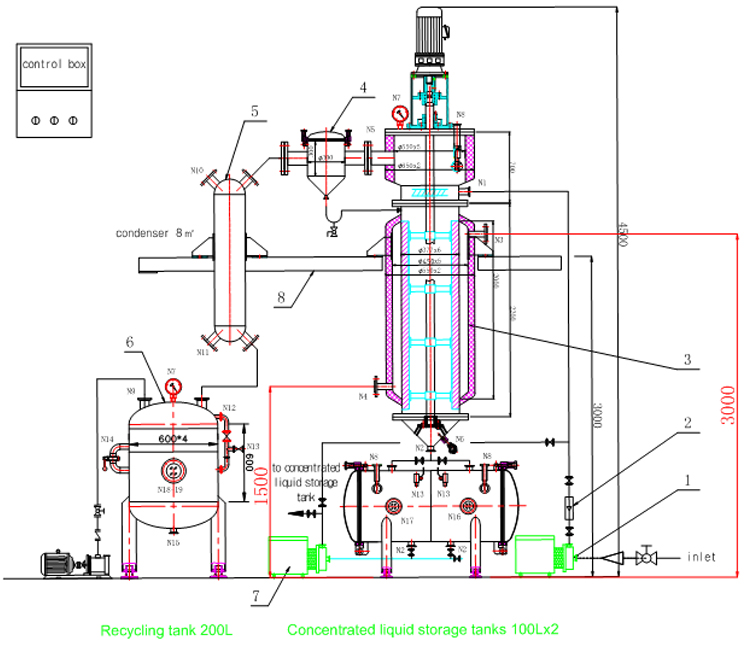 Send Inquiry Our expert salesman will get back to you within 24hours!!!