milk cooling tank 500 ltr
Stainless Steel 304 Milk Chiller Machine Dairy Cooler Milk Cooling Tank 500 ltr
Product description
Video
Description
Wenzhou Ace Machinery Co., Ltd milk cooling tank is mainly used in cooling to storage sweat milk or other liquid. It absorbs international advanced technology, adopts importing compress machine and safety and protection system, micro computer monitor, imported advanced technique and equipment such as polyurethane bubbling, honeycomb board'evaporator. So it is the ideal cooling and storage equipment for pasture, milk factory, food factory, and beverage factory and pharmacy industry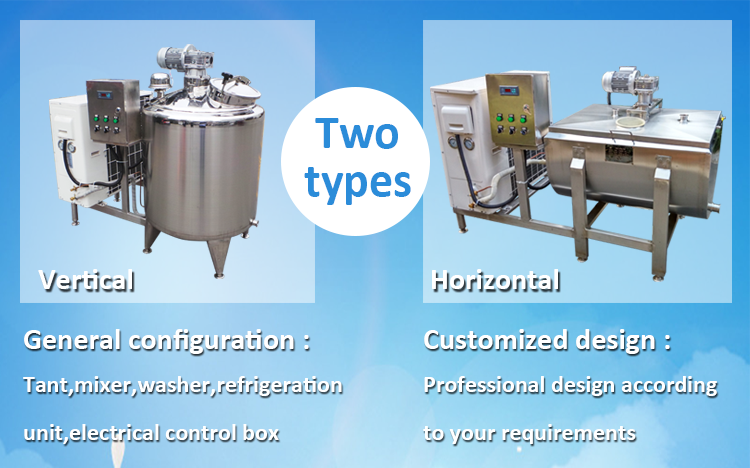 Features:
1) High cooling efficiency and low energy consumption can reduce use-cost.
2)Low noise with energy saving and environmental protection.
3)Stable performance and low failure rate, easy maintenance, simple operation and long working life.
4)Fast refrigerated effect keep milk fresh.
5)Heat preservation use the polyurethane integral foaming technology.
6)American COPELAND compressor guarantee the excellent refrigerated effect.
Send Inquiry Our expert salesman will get back to you within 24hours!!!