Carbonation Stone Tri Clamp
SS304 Sanitary Stainless Steel Tri-Clamp Carbonation Stones For Beer Tank
Product description
Video
Description
Carbonation Stones are a Brite tank accessory designed to be mounted via a Tri-Clamp fitting. Made from stainless steel 316, these stones have a submersible porous body that diffuses CO2 gas directly into brewing liquid. In an optimal system, the stone would be mounted to the lowest part of the tank to provide the longest distance for CO2 to travel to the head.
Features:
* Body Material: Stainless Steel 316L

* Connection Material: Stainless Steel 304
* Filtration accuracy: 2μm
* Size: 1.5" (50.5mm OD Clamp) X 1/4" NPT Female
* Stone Length: 200mm or 150mm
* Our oxygenation stone is a useful tool for home brewing.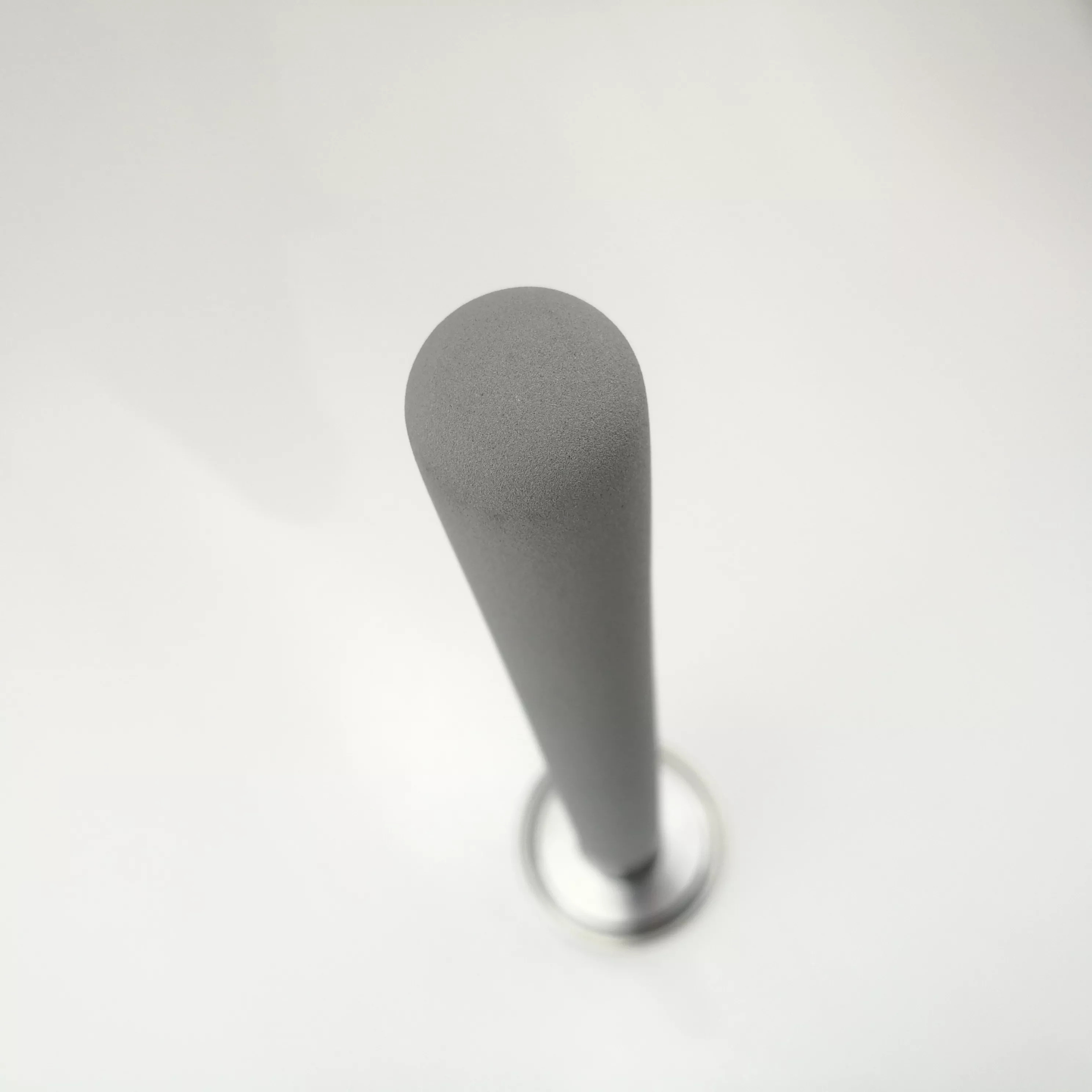 The advantages of Carbonation stone:
* NO BLOCKING —— Millions of tiny pores quickly make carbonation beer and soda before fermentation; the micron stone is ideal for forcing carbonate of your kegged beer or as an aeration stone before fermentation. Not easy to get clogged as long as it's ungreasy.
* EASY TO USE —— Connect your oxygen regulator or aeration pump to the stainless steel diffusion stone and aerate your wort as the beer flows through the line. Connects inline with any kettle, pump, or counterflow/plate wort chiller.
* Easy To Sanitize —— Soak this 2-micron diffusion stone in water for 20 to 30 seconds. Don't touch the actual
carbonated portion of the stone with your hands.
* Easy To Install Or Use —— Use 1/4″ ID tubing to connect to the thread on the stone. This carbonation stone can be used with the air pumps; no more need to shake your bottle
* 100% Satisfaction —— We aim to provide the highest quality service and the best product quality for each customer. Place your order without any worry. If you have any questions, please feel free to tell us. We will unconditionally solve for you!
Send Inquiry Our expert salesman will get back to you within 24hours!!!