Sanitary tri clamp Pressure Relief Valve
Sanitary Stainless Steel tri clamp Pressure Relief Valve Pressure Reducing Valve
Product description
Video
Description
Sanitary pressure relief valves are an essential part of any piping system.
They are designed to protect your system from over-pressuring and help maintain proper system operation. There are many different types of sanitary pressure relief valves available on the market, so it is essential to select the right one for your system.
The pressure rate is exact.
Tri Clamp air pressure/vacuum relief valve-SS304. We polished the drilling hole more smoothly and did a unique inside design; the user can adjust the pressure rate whenever possible. You can see the design in the photo.
As the name suggests, pressure relief valves release tank pressure when it rises above the 14.7 PSI. But the max pressure is 2.5bar, so the valve is only used for a low-pressure system.
FEATURES:
* SS304 or SS316L stainless steel
* valve seat material: silicone, FKM, EPDM
* Size: 1",1.5",2",2.5",3",3.5",4",6"
* connection ends options: tri-clamp, weld, threaded (SMS or DIN11851)
A pressure vacuum valve prevents the internal pressure from going below -1.5 PSI
and thus potentially imploding the tank. This may occur during a quick cool down, such as after a cleaning
process or when draining quickly. For the protection of tanks against over-pressure or vacuum.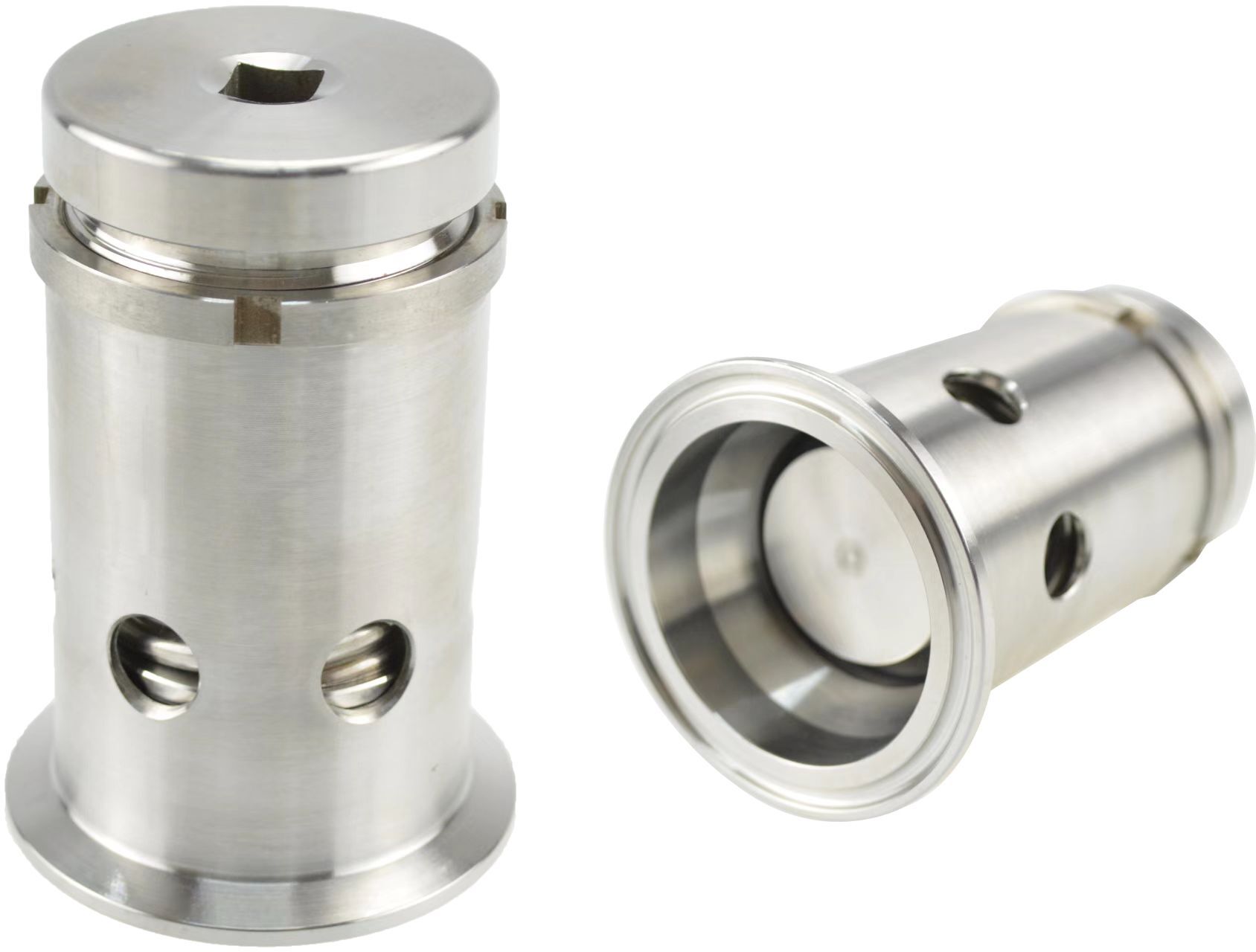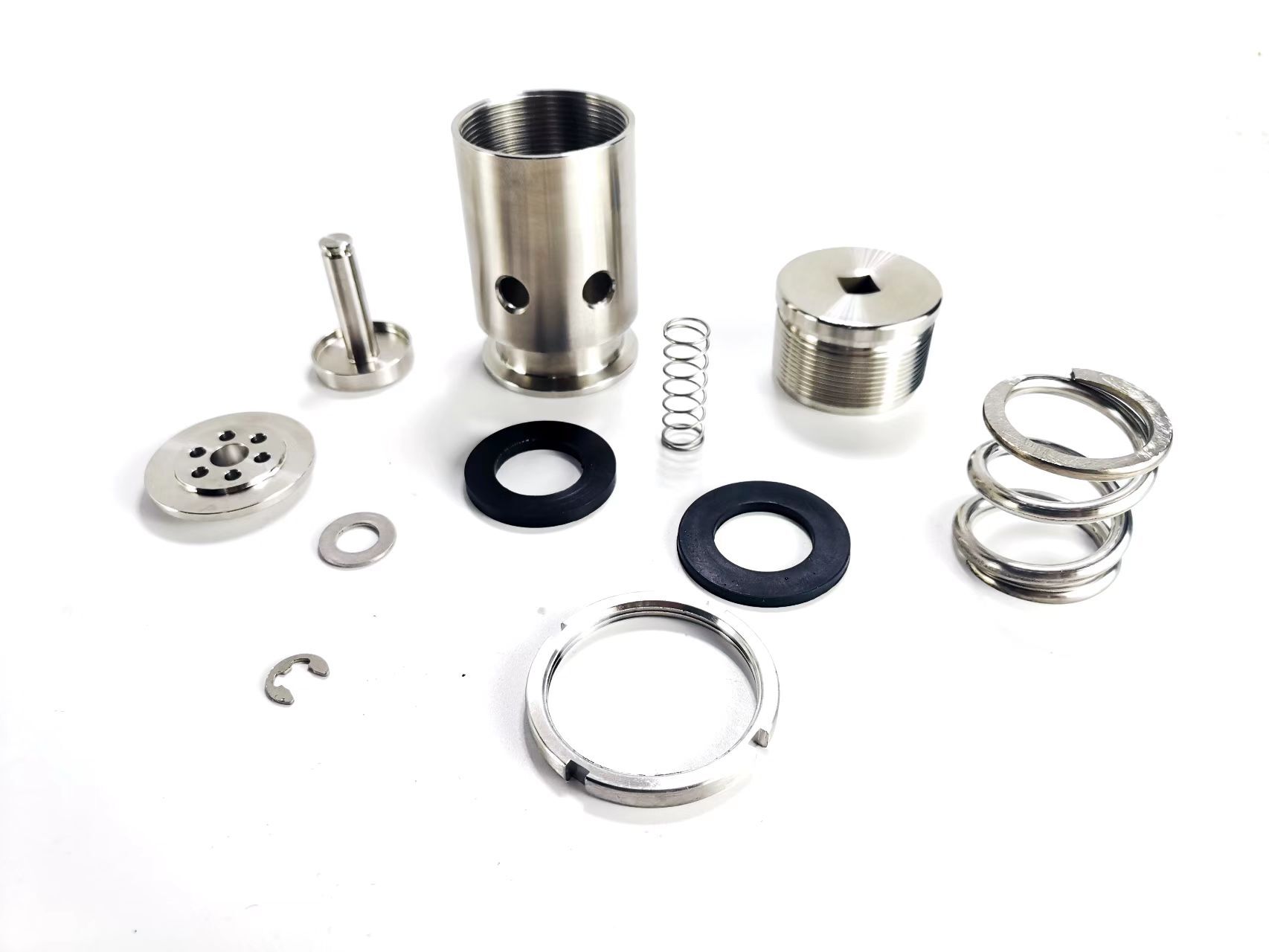 Application:
This valve series is a kind of sanitary manual widely used in the stainless steel pipeline system to control and regulate medium flow.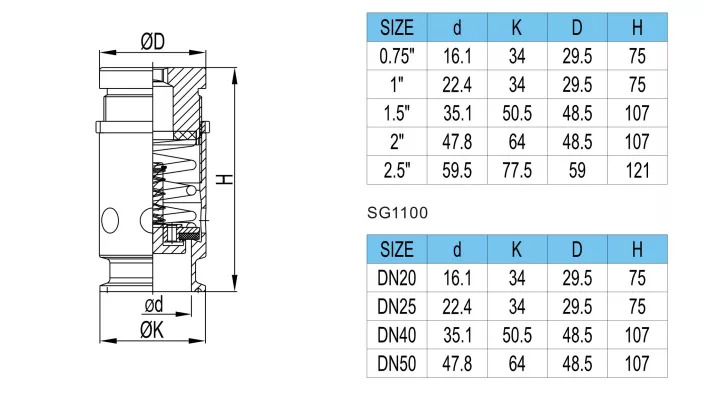 Send Inquiry Our expert salesman will get back to you within 24hours!!!