10 bbl brewing system - the perfect choice for small to medium breweries
The 10 bbl brewing system is an all-in-one brewing system that is perfect for any brewer looking to take their brewing to the next level Thi...
Product description
Description
A 10 bbl brewing system is the best option for your brewery if you're looking for efficiency and flexibility. It's also easier to use and maintain than other brewing systems. If you're looking for an efficient and flexible brewing system for your brewery, a 10 bbl brewing system is the best option. With a 10 bbl brewing system, you'll be able to brew larger batches of beer while still having the flexibility to brew smaller batches when needed. This system is also easier to use and maintain than other brewing systems, making it the perfect choice for any brewery.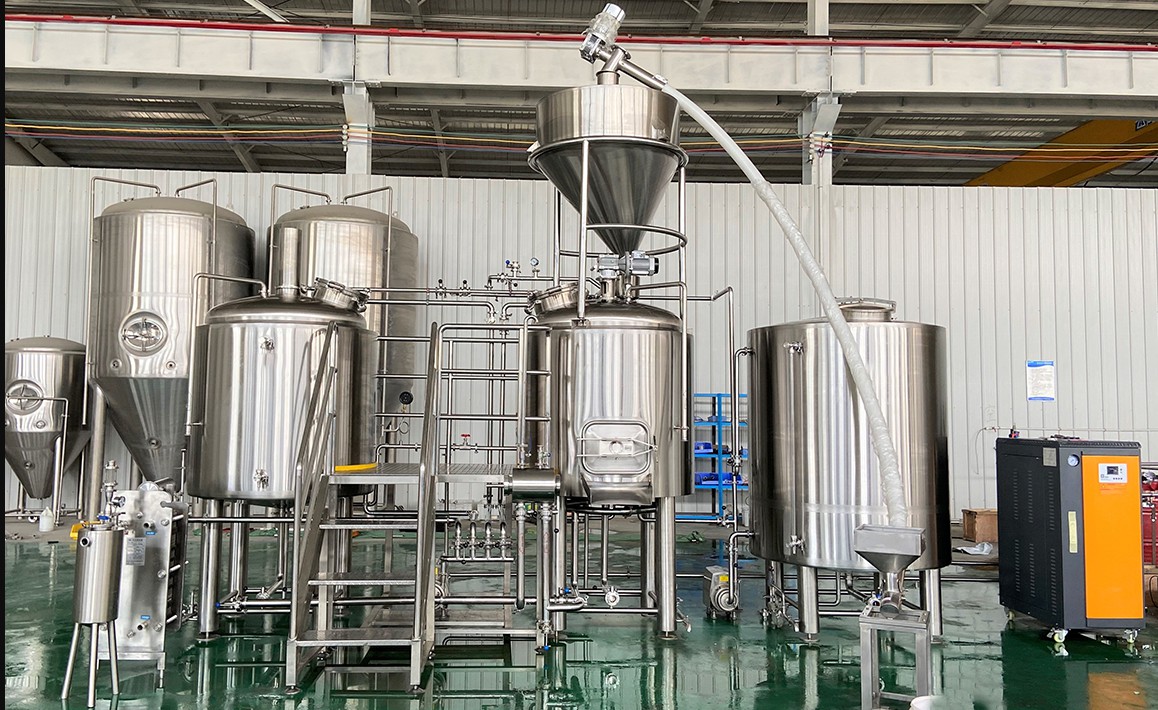 Ace is committed to the innovative design and development of the full beer process equipment. This equipment is suitable for small and medium-sized breweries. It is widely used in hotels, bars, resorts, entertainment venues, etc. Ace's craft beer equipment is easy to operate, covers a small area, has a high output rate, and tastes good.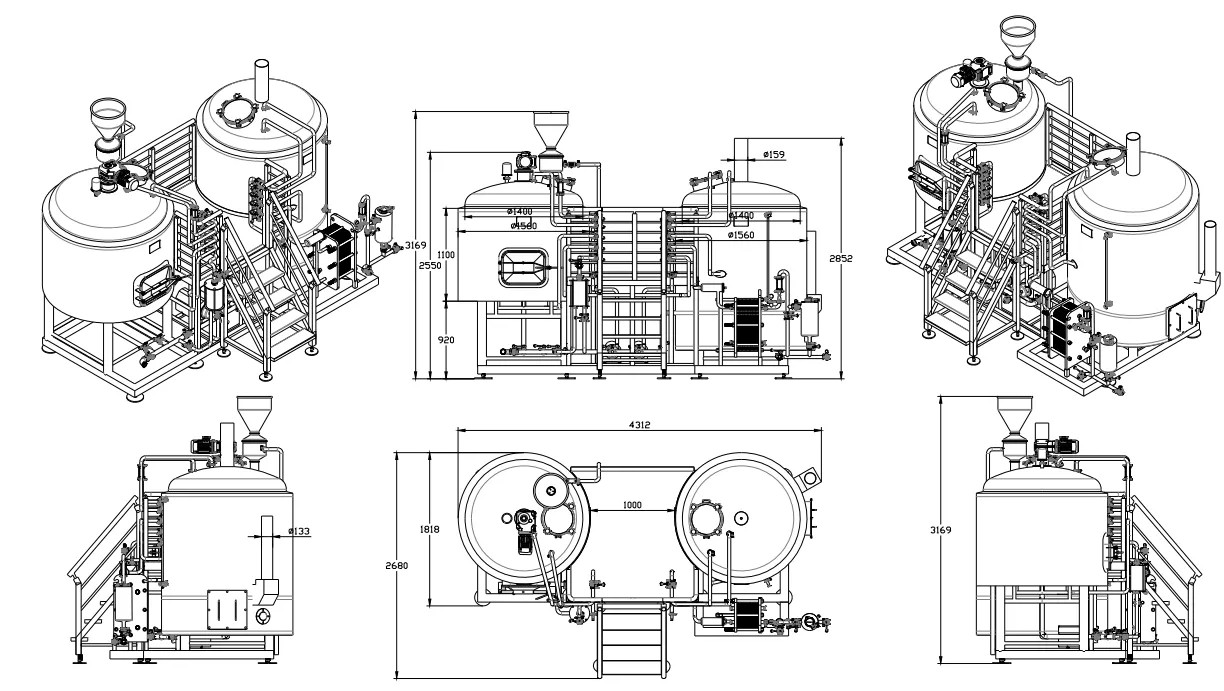 Product Advantages
1. We can customize the equipment design as per customer's brewing method and brewing beer types can make beer highest to 33 Plato.
2. All Construction uses high-quality SUS 304 food-grade stainless steel, all pipes are SUS304, perfect 3 mm inner shell and 2 mm outer shell.
3. All tanks are equipped with specially designed jackets to ensure heating and cooling efficiency. Both cone top, and she'll bottom have jackets, and exchanging areas are big enough.
4. The headspace of our tanks is much bigger, the total volume does not include the cover headspace.
5. 100% TIG welding process to weld the tank, jackets welding are all full welding by water, uniform dimpled cooling jacket to ensure no leaking and long life, welds passivated!
6. Our polishing is overall mirror polishing, polishing 6 times to make Ra 0.4um mirror finish, can clean 360° without dead ends.
7. Jacket testing 12 hours with air and water, jacket testing pressure is 5Bar, internal shell testing pressure is 4Bar, and before packing we will also have 48 hours of water testing.
8. Strict quality control and process inspection & testing system, which all the testing records will show on our data late with the tanks shipping, with checking the list and serial numbers to track.
9. We insist on a high-end product line to manufacture our tanks, all components like chiller, exchanger, steam boiler, and Schneider/ABB electronics control systems all adopt international brands to ensure quality and convenient after-sales.
Product Parameters
Brewery Equipment Configuration
If you want to know more about brewery equipment, you can contact us at any time.
Send Inquiry Our expert salesman will get back to you within 24hours!!!