chemical reactor vessel
This stainless steel chemical reactor vessel for paint, emulsion, adhesive, petroleum, chemical, rubber, pesticide, dye, medicine and food industry
Product description
Description
This stainless steel chemical reactor vessel for paint, emulsion, adhesive, petroleum, chemical, rubber, pesticide, dye, medicine and food industry. Used to achieve curing, hydrogenation, alkylation, polymerization, condensation process. Food procession, cosmetics production, chemical industry, dyeing and printing facilities, essence and fragrant substance production, fine chemical industry, emulsification of diesel oil pitch.
Application
The stainless steel chemical reactor vessel is one of the reaction equipment commonly used in medicine, the chemical industry, etc. It is a kind of equipment that mixes two kinds (or more kinds) of liquids and solids of a certain volume and promotes their chemical reaction by using the mixer under a certain temperature and pressure. It is often accompanied by a heating effect. The heat exchanger is used to input the heat required or move the heat produced out. The mixing forms include multi-purpose anchor type or frame type, so as to ensure even mixing of materials within a short period of time.
The mixing rotation speed adopts variable frequency speed adjustment. It is provided with a temperature display or control.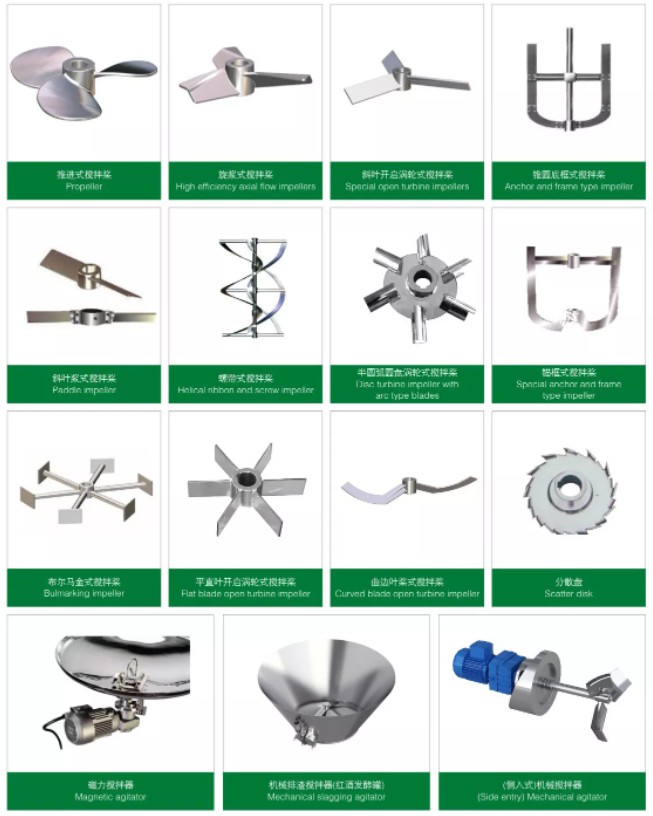 Feature:
1) It adopts stainless steel 316L or 304, internal surface mechanical polishing, external wall adopt 304 full-steel welding structure insulation, external surface adopt mirror or matte treatment.
2) Jacket Type: adopt a full jacket, semi-coil jacket, or dimple jacket
3) Insulation: adopt aluminum silicate, polyurethane, pearl wool, or rock wool.
4) Agitation System: adopt top center-entry agitator or side-entry agitator.
Agitator Type: frame, anchor, paddle, turbine, propeller, etc.
Agitation Speed: 10~120r/min, or frequency speed.
5) Liquid Level Gauge: tubular glass level meter, or ball float type level meter.
6) Equipment Accessories: quick-open manhole, sight glass, inspection light, thermometer, sample nozzle, air-breathing apparatus, CIP cleaning system, cleaning ball, liquid inlet/outlet nozzle, spare nozzle, cooling/hot solvent inlet/outlet nozzle.
7) Vessel sterilizing: online steam sterilizing (121℃)
8)Can be customized according to customers' requirements and product processing.
Send Inquiry Our expert salesman will get back to you within 24hours!!!