Stainless Steel horizontal storage tank
Custom Made Stainless Steel 100-100000 liter horizontal storage tank For Honey Milk Chemical alcohol Liquid Storage Tank
Product description
Video
Description
Stainless steel storage tank (storage tank, stainless steel water tank) is usually used for storage water, liquid, milk, temporary storage, material storage, etc. Suitable for fields such as dairy, juice, beverage, medicine chemical or bio-engineering Project, etc.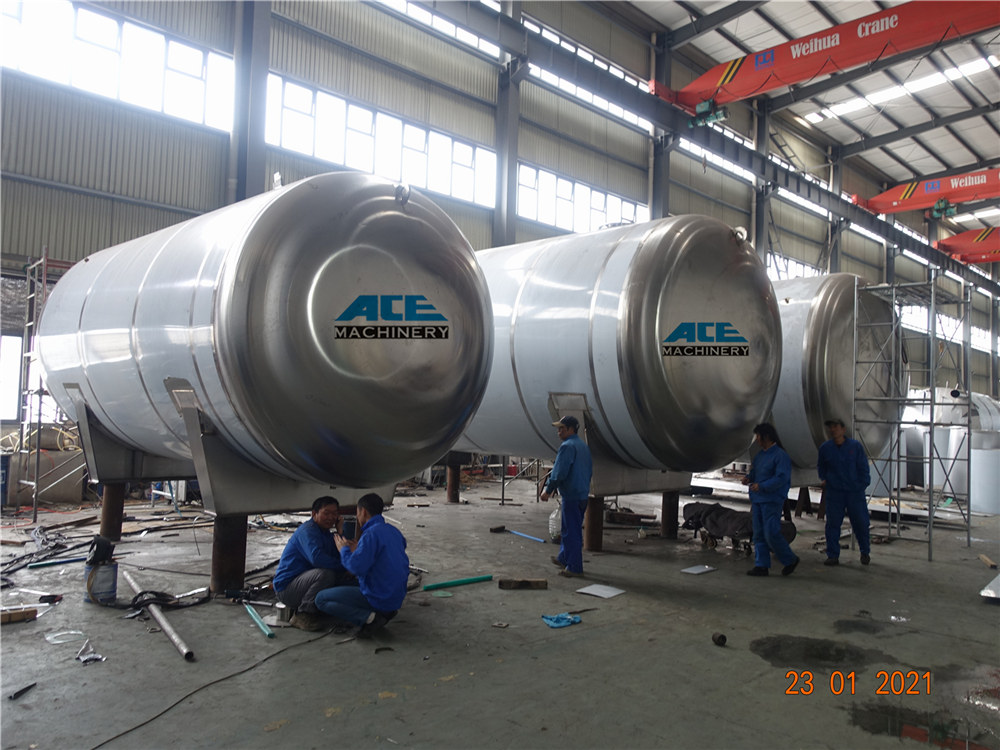 Structure characteristics:
Made of single-layer,double layer or three layer stainless steel structure.
Materials are all sanitary stainless steel.
Humanized structure design and easy to operate.
Transition area of interior wall on tank adopts arc for transition to ensure no dead comer of sanitation.
Configuration of tank:
1.Quick open manhole.
2.Various types of CIP cleaners.
3.Fly and insect resistant sanitary breathing cover.
4.Adjustable triangular bracket.
5. Dismountable materials input pipe assembly.
6.Thermometer (According to customer requirements).
7.Ladder (According to customer requirements).
8.Liquid level meter and level controller (According to customer requirements ).
9.Eddy-proof board.
Finish:Mirror or Matt Polish; Ra<0.4um
1. Material:Stainless steel, austenitic stainless steel 304, 316L etc, with insulating material or not
2. Tank shell thickness:3mm at least (according to the design or your required)
3. Design work pressure (MPa):-0.1~~1.6MPa (According to the China national standard, breakthroughs in the foregoing measurements
are allowed in special cases)
4. Design work temperature:-4~~+150C.
5. General accessories(If required):Manhole, CIP, respirator, sight glass, mixing(Top side or bottom)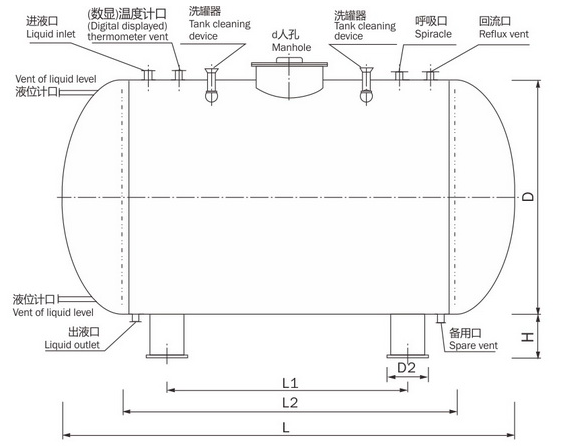 Send Inquiry Our expert salesman will get back to you within 24hours!!!