Moveable storage tanks
best quality tank stainless steel tank manufacture stainless steel moveable cosmetic storage tanks
Product description
Video
Description
It's moveable type storage tank, with wheels, can make 50L to 20T capacity and accept customized service by customer. Mainly adopt SUS 304 or SUS316L material. depend on customer's demand. Round shape or V shape bottom style available.
Discharge outlet at bottom. there are inlet, thermograph, CIP cleaning ball valve etc devices on the lid. 4 wheels on the leg, handle to move it easily.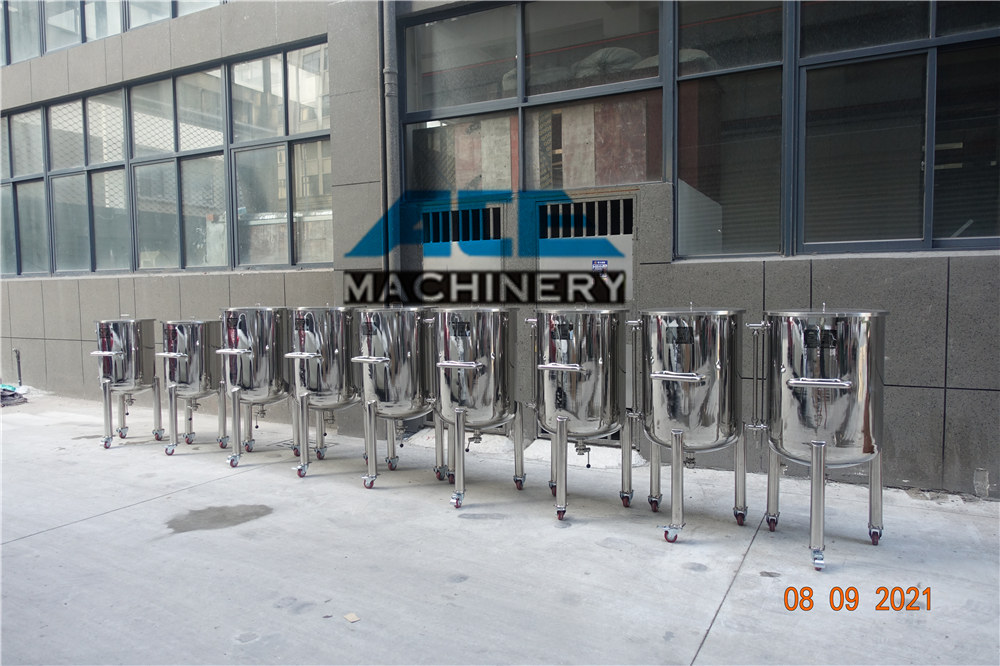 Features
Made of stainless steel, it has the ability to resist atmospheric oxidation, that is, stainless. It also has the ability to resist corrosion in medium containing acid, alkali, salt, etc., that is, corrosion resistance, widely used in chemical and pharmaceutical, petroleum dyes, fiber, food and other industries for storage of various corrosive medium solutions.
Structure
We has rich experience and can design or customize storage tanks according to customers' requirements. Our products are excellent in material selection. All accessories such as manhole, CIP cleaner, heating and cooling coils are made of high quality 304 or 316L stainless steel. The tank is finely polished, with good finish and smooth appearance. Due to good quality, attention to detail and reasonable price, our tanks have been recognized by domestic and foreign customers for many years.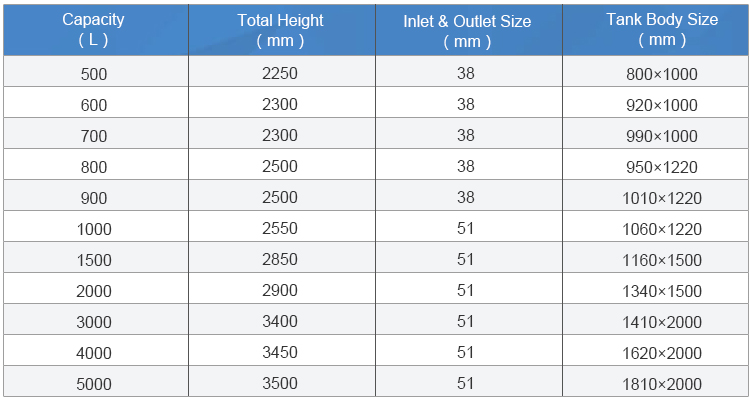 ● Superior raw materials of high quality 304/316L stainless steel. It's mainly equipped with air respirator hole, CIP cleaning ball, sight glass, flange and quick open manhole. The tank is with jacketed layer for heating or cooling, which is also suitable to dose liquid of high concentration with liquid of low concentration on pharmaceutical industry..
● Processing quality is guaranteed. Inner surface is polished by electrolysis and cone seal head is spin-processed, meeting GMP standards. Mixing device is sanitary mechanical seal, insulation layer with polyurethane or pearl cotton, and interface adopts international standard quick clamp, convenient and healthy. Plating edge is processed by spinning, surface treatment by polishing, sand blasting, matte or cold-rolled matte, and etc.
● Large capacity, can be customized. Storage capacity ranges from 100L to 15000L, if requiring storage capacity of 20,000L above, outdoor storage tanks is recommended.
Send Inquiry Our expert salesman will get back to you within 24hours!!!